On July 5, 2017, Google AdSense released "Native Ads". The announcement claims that the new suite of ad formats will help ads match the look and feel of a website providing a "great user experience".
The problem with this is, ads which blend in with a website's look and feel typically provide a poor user experience.
Google algorithms and traffic drops for deceptive ad placement
Throughout 2017, Google has been dishing out major hits to sites which have intrusive ads, excessive ads, or ads which are deceptively placed in the main content of pages.
Publishers worldwide have suffered major blows to their traffic who use in-article advertisements and in-feed ads. And they should: these ads confuse users and trick them into clicking things that they thought were part of the same website.
Here's a publisher I consult with who was hit by one of these "quality updates" in February 2017:




Throughout 2017, algorithm changes have been hacking away are websites who have intrusive ads on their pages.
Lack of communication or an exception for Google ads?
Google has been tight-lipped about many of the quality changes to take place in February, March, April, May, June and July of 2017, but ads plopped in between paragraphs in a page's main content have led to organic traffic drops for plenty of publishers.
I believe, as do many other experts, that there MUST be a lack of communication at Google between the AdSense team and people working on the organic side of things. Unless Google is going to make an exception for intrusive Google ads, but, I doubt that is going to happen. Indeed, there are different departments for different areas at Google.
Examples of the new ads
The new ads include:
Native in-feed ads
Native in-article ads
Matched content ads
This is what an in-feed ad looks like: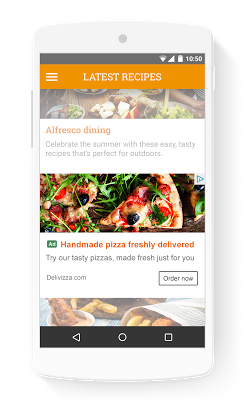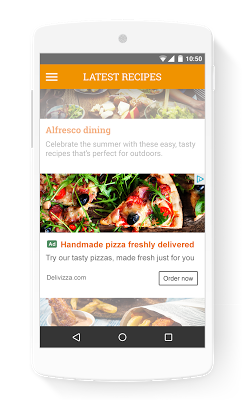 This is what an in-article ad looks like: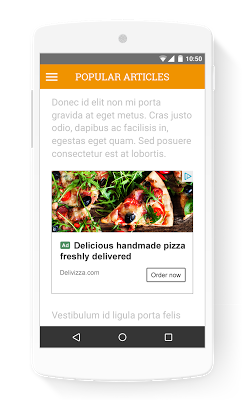 Now what?
It will be interesting to see if this ad format changes. If it does not, it will be interesting to see if publsiher's sites are hit by Google for using products.
Time will tell.
If you have experienced a loss of traffic and you feel that your ads may have contributed to the drop, please feel to contact me. I would be happy to take a quick look at your stats to see if you were hit by a quality update to the core algorithm.