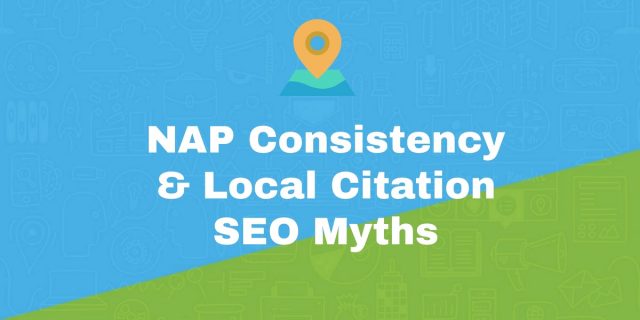 Your business name, address, and phone number (on other sites) do not affect your placement in Google Local packs. Today, I finally had enough time to sit down and type out some facts on this confusing topic along my thoughts just for you. 🙂
Maybe at one point they did. But IF that were true, it was many, many, many, many years ago. A Google patent from 2006, centuries ago in "Internet years", did indeed state that Google could "determine authoritativeness" of a business/webpage by looking at additional references of addresses, phone numbers and names of businesses from around the web. That was probably a brilliant idea in 2006, but irrelevant and useless in 2018 and moving forward. Google is far more advanced now.
That said, yes, having your Name, Address, and Phone Number consistent across the web is a good idea, however, most businesses only need to be listed in 1, 2 or 3 places and attempting to be listed in 650 random directories is total nonsense.
Note 1: In every industry, there are indeed a dozen or so local niche specific directories where it may be beneficial to be listed. More on that below!
Note 2: If you want to completely ignore this article and my experience and make your business listings match all over the web anyways, I will help you accomplish just that! Full instructions at the bottom of this article. You can make 'em all match for about $250, no need to pay a recurring fee to be in 650 directories. 😉 There are thousands of companies selling "citation building services" for $20/mo – $1,000/mo and they are all pushing the exact same thing.
A quick vocabulary lesson
NAP = Name, Address, Phone Number
NAP Consistency = Having your NAP data consistent across the web at local listing providers
Local Citation = A local listing in a local directory (eg: hotfrog.com, yellowbook.com)
Local Pack = The 3 pack of local listings which displays for local business searches
Local Search = Organic results in Google search engine result pages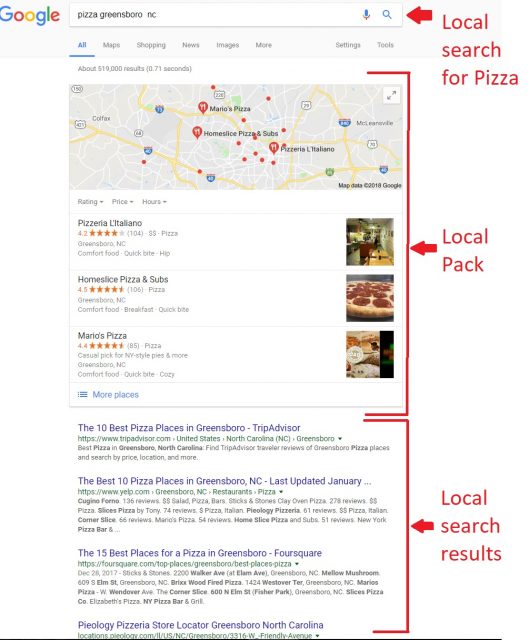 Google doesn't need data from 650 places
If you owned Google you would see that their data is pretty good. They know where buildings and businesses are located. Heck, they have pictures of them! If you had all this data would you then go see what BirdPagesLocal.com or YellowBook14.com or ZippyStar123listing.com is up to? No! Google does not care. Bring does not care. Yahoo does not care. Baidu and Yandex do not care. Nobody cares!
How did this myth start? A history lesson
There are a handful of visible people in the SEO industry who sell a monthly service to make sure your listings with completely random websites. Of course, they will tell you that you need their services. These people also put out junk like "Top 10 Google Local Ranking Factors of 2019" style articles and guess what is at the top of the list: Citations! These articles are echoed throughout the SEO industry in what I call the "echo chamber".
The decent companies selling "citation services" came out in 2016 and stated that Google no longer uses data from all of these random directories.
They all started out with good intentions but now the vast majority of these services are useless.
The myth has gone on far too long. There are now thousands of companies pushing local citations even though they quit helping years ago.
Different businesses need different listings
There is no one size fits all solution.
Attorneys do not need to be listed in MerchantCircle. Restaurants do not need to be listed at the AVVO Lawyer Directory. Hotels do not need Zagat restaurant listings. HVAC companies do not need to be listed with UrbanSpoon or PriceLine.com.
Beware the useless directories
iBegin, LocalStack, HotFrog, MagicYellow, DexKnows, Factual, BOTW, Localeze, InfoUSA, SaleSpider, Corporation Wiki…
Have you EVER heard of any of these websites?
No.
If someone tells you that you need to be in 400, 500, 600, or 1,000 directories like this, they are either incorrect or lying. Larger marketing firms push this knowing that no results will come from the efforts just to make money. While I am completely FOR people making money on the Internet, I am completely AGAINST people knowingly selling useless services, snake oil, sugar pills and fake SEO services.
Niche directories which may help.
Almost all businesses need a:
Google My Business page
Facebook
Yelp
Foursquare
Apple Maps
Beyond that, some directories do indeed provide a nice little link to your website. This is not a powerful link, but hey it is something. In a competitive niche, the link is useless. If you are in a very low competition niche you can indeed rank well with just directory links alone.
For every niche there are usually 5 – 10 relevant directories available which are worth spending your valuable time on. Simply register, claim your profile and be done with it. You can usually knock most of these out in an hour or two.
Attorneys
Law firms can also use AVVO, FindLaw, Justia, Martindale, HG, Nolo, etc.
After those are exhausted come the more random places I personally intentionally avoid. These are called things such as duilawyerdir.com or truckcrashlawyer.com and are sites with no power which you've never heard of. These sites have zero SEO value, your potential clients do not use them, and, they will never result in a new case.
Then come the paid directories. These are human maintained and they charge for their time. A listing with one of these websites generally runs anywhere from $20 – $50/mo. Depending on the amount of traffic the website has and the "authority" of the site, you'll have to determine if it is worth being listed in these or not. These indeed can have some SEO value to them.
Restaurants
Restaurants should be anywhere people are looking for them. I've even found restaurants on AirBNB before, although my Go-To is Yelp. Some restaurant websites include: TripAdvisor, OpenTable, GrubHub, HappyCow, etc. Don't forget that some people find you via apps such as Weight Watchers and even Snapchat!
Dentists
Dentists are in a world of their own with all kinds of options. In this case, dentists should probably find a "good" SEO guru to handle their listings, if there is such a thing. Wellness.com, zocdoc, everydentist, healthprofs, etc. are just a few of the options. Like attorneys, pay attention to the SEO value of each listing and weigh the pros and cons of being in the directory.
How to rank well in the Local Pack
90% of ranking well in the Local Pack is simply done by ranking well in Local Search Results. If you rank well there and have good reviews, chances are you will rank just fine in the local packs.
Just tell me how to fix my local citations
If you have hired an "SEO Agency" who is sending you monthly reports, they are almost definitely using BrightLocal. These frequently come from a random website such as "local-marketing-reports.com" as a "citation report". If they are simply marking up BrightLocal's services, fire them right away. There are a lot of SEO agencies who simply generate these automated reports and charge $500, $1,000, or $2,500/mo for them. You can buy the same thing for $29/mo. Large agencies do not care about $2,500/mo and they will do nothing for you. It is borderline criminal and they should be sued.
Here are your options for building citations.
Have your SEO person build them. As mentioned above, you really only need to be in a few directories and they can be banged out in just a couple of hours.
Hire BrightLocal for $29/mo: www.brightlocal.com/packages/
Hire WhiteSpark once. I personally like WhiteSpark and their people. $279 and they will build you out all of your "essential" citations. Click here for Whitespark's cleanup service.
Recap
The vast majority of businesses are fine being listed in Google, Yelp and Facebook. These are free and easy to use and Google wants information directly from you.
There is some SEO value to being listed with 5 – 10 additional niche directories which provide a backlink.
Backlinks from most directories help local search results just a smidgin.
Local search results help people show up in local packs.
Local citations do not directly help local packs.
Don't get ripped off buying citation services when you or your SEO person can just fix them yourself or pay WhiteSpark $279 to fix them all as a one time fee.
If you own a multi-location business or a chain or restaurants contact BrightLocal.