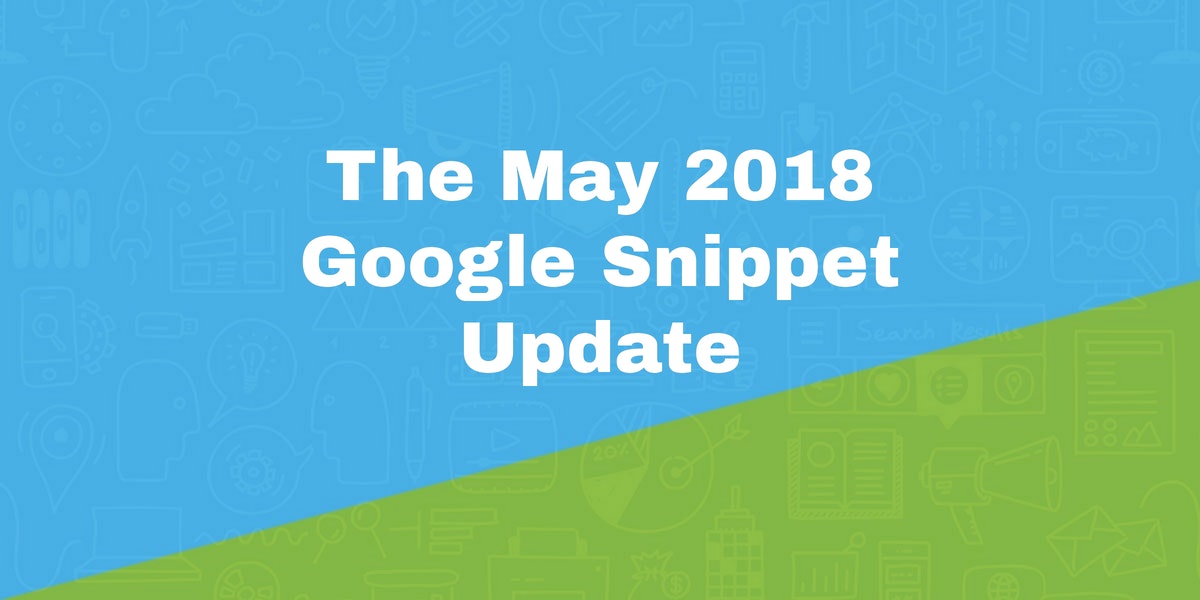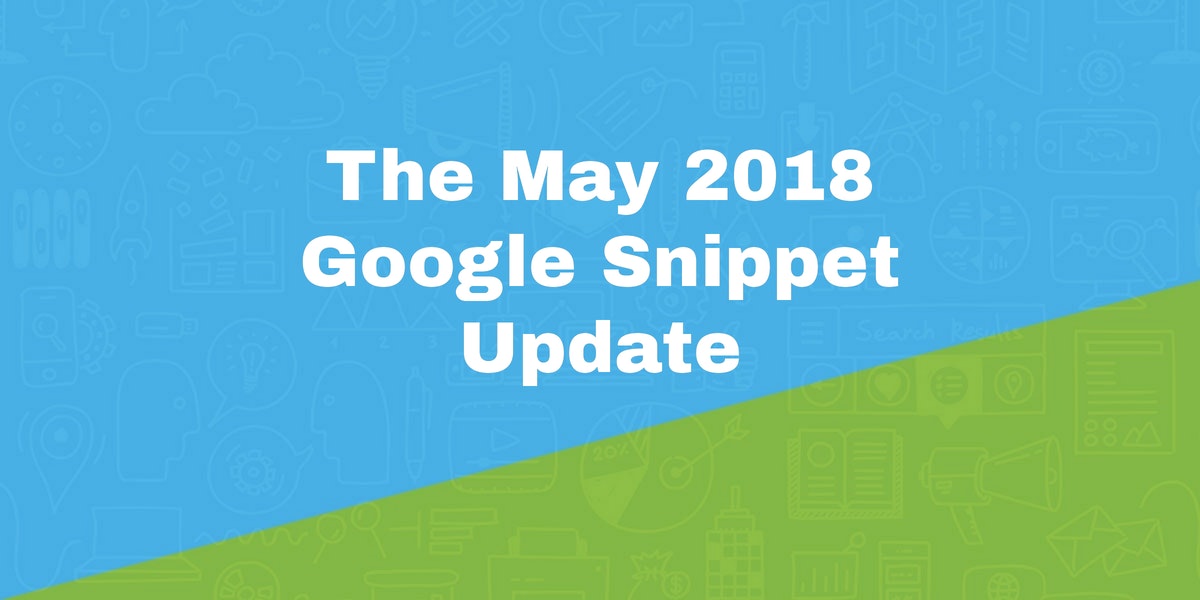 It's hard to believe but I am writing an article about Meta Descriptions in 2018.
Why?
Google has, once again, changed the size of (most) snippets in search.
If you read my article about 300 – 320 character snippets, you probably know that in December 2017, Google began displaying snippets in search up to 320 characters. Well, now they're back to 160. Well, 160-ish. Sort of.
But, not all of them! One page I happen to monitor has had, and continues to have, a 289 character snippet in Google search, even after the May 2018 Google Snippet Update!
So the new rule of thumb moving forward is: There are no rules! Google now decides how big your snippet should be.
Is it time to ignore Meta Descriptions?
I personally tell people, and have said many times, to forget about the snippet and your meta descriptions all together.
I generally only specify a meta description on 3 or 4 of the most important pages. Otherwise, I haven't set a meta description (on my own sites) in well over half a decade. That time could be much better spent elsewhere. People who have scrambled this year to rewrite meta descriptions will now be tasked with changing them all back. Or, they can just forget about it and move on.
In most cases, Google will eventually figure out what the best snippet should be for your page. Or, at least, something "close enough"..
Google makes their own snippets for your page when their machines don't think your Meta Description accurately describes the page's contents, when you have no set Meta Description, or, when you simply have a terrible meta description. Even if you have the best meta description ever, Google will display whatever they'd like based on the search query used. For example, a single page could rank well for "how to make a pizza" and "the best type of cheese to use on a pizza". Google can (and should) provide a different snippet for that one specific page based on the searcher's intent.
Meta Description VS Snippet:
In case you were confused: you can manually edit a page's Meta Description. And in many cases, that is what is shown in Google's search engine results pages. However, the technical name for what is displayed is a Snippet.
In other words, you describe the page using the Meta Description. What Google shows may be that Meta Description, but when it is shown in Google search results, they call the result a "Snippet".
Snippet screenshot!:

How To Write Meta Descriptions, if you must.
Sometimes, you just can't leave good enough alone and want to attempt to micromanage Google's algorithms. Or, maybe you have a boss or manager which assigned you the task of changing meta descriptions. Regardless, here are my tips on writing meta descriptions after the May 2018 Google Snippet Update:
As I mentioned in my December 2017 snippet update, write for 160, with a less important second sentence tacked on. That way, IF Google chooses to use your Meta Description for a Snippet, you'll win either way. Example: You could write up a meta description like this:
"This article is all about the new meta description and snippet update in May 2018."
"Check out what's new and how we recommend you write your Meta Descriptions moving forward."
Make sure the Meta Description accurately covers the page's contents. I personally match the Meta Description with the first sentence of a webpage. But, I also write web content like that, just because – well – that's the way people expect it to look on the Internet. More on that in a second.