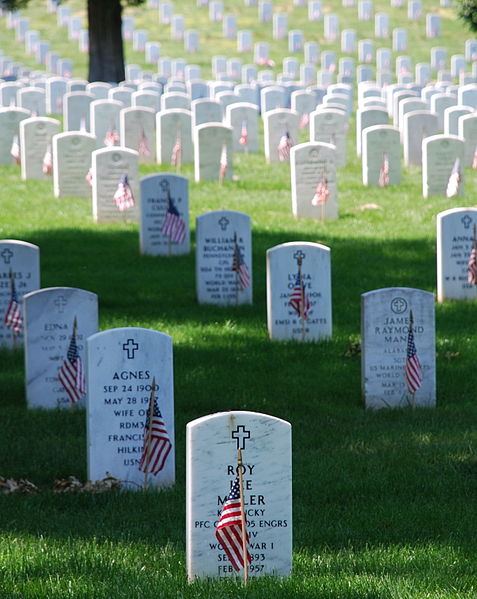 Every day is a good day for content but Memorial Day can be a good one for many niches.
I personally never try to undermine a holiday, especially one which remembers the people who died while serving our country, but you can still create content if it adds value.
The opportunity:
To me, content marketing is usually about getting people to a client's site when they are looking to make a purchase of my client's product or service. However, sometimes content marketing is simply providing great content and helping people. Great content is also SEO; a great post will get shared, creating more exposure, and linked to, building the power of the website. If you are going to make a Memorial Day article, make sure it is something valuable that you would like to read yourself.
Memorial Day content ideas:
Attorneys: This Memorial Day I helped create content for a few of the law firms that I work with. One of these firms assists people involved in auto accidents. On one site we put up an article about staying safe and Memorial Day injuries. Of course, both myself and my client want everyone to keep safe, however, there are 3 million people traveling around the US this weekend and people will get hurt, and some of the injured will have insurance companies trying to take advantage of them. We put up an article covering the congested roads, busiest travel times, drunk driving accidents, construction sites, local fuel pricing, and other local travel issues.
Home improvement: Another client that I have the opportunity of working with works in home improvement. Not everyone travels, some people stay home this weekend and get work done around the house. On this client's site we put up an article on tips, local sales, and things to do around the home on Memorial Day.
Real Estate: I crafted up a "Things to do in City-name" type of post for a real estate broker that I work with. These posts can really get crushed with traffic; a Halloween post we put up last year was viewed and shared thousands of times! Just remember to keep them thorough and cover everything taking place in that city.
This site: On this site I create content about creating content. Sometimes my content highlight's other people's great content. The Memorial Day I covered someone who creates content about BBQ. In fact, if you are looking to grill up some epic ribs or smoke a Boston Butt then this post is a must read: Epic BBQ Web Content by HowToBBQRight.com.
Don't worry about content
Not all sites are cut out for Memorial Day content. If you do not have anything unique and valuable to add to people's search results, you're better off not putting out anything at all; this is always the case with any content. And, just because the big box stores have "Memorial Day deals", doesn't mean that you must partake in any form of marketing. I personally avoid stores on Memorial Day as I feel the employees should have the day off.
Don't forget what day it is.