It is here, folks. August 26, 2017. As a boxing and MMA fan I can confidently state my opinion that Floyd Mayweather vs Conor McGregor is one big circus act which is going to entertain millions and make lots of money in the process. Everyone wants in.
Today I woke up to order the event via Pay Per View and see what was happening in Google search. The front page for Mayweather VS McGregor is very interesting to someone like me as it is filled with all kinds of things instead of the regular 10 organic search results.
Today there is a new feature I've never seen before. I don't know what it is called but I can't think of a better name than "Google Polls". I personally used to run these polls on Twitter just before a fight, so of course I think it is a good idea.
Google Polls:
Here's what a Google Poll looks like: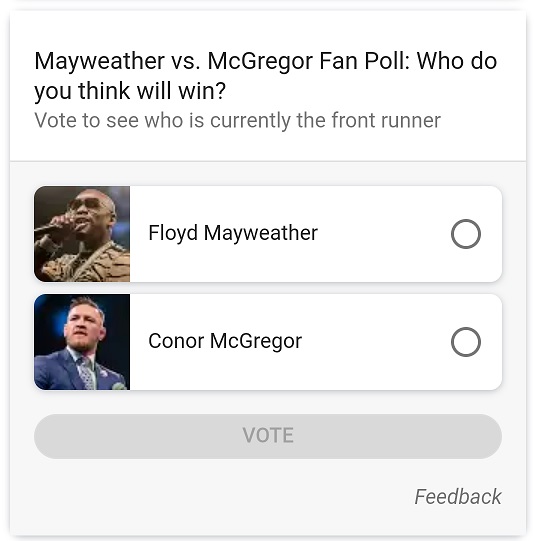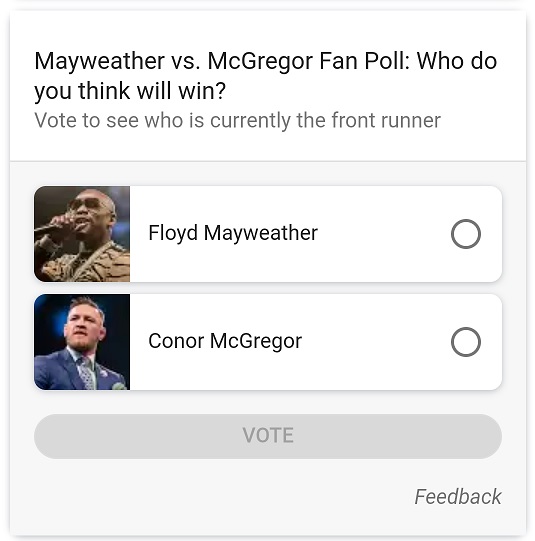 After you vote, the poll shows you the current poll results: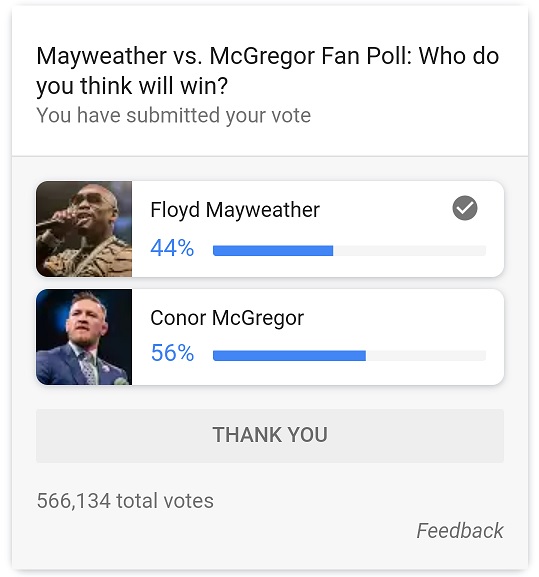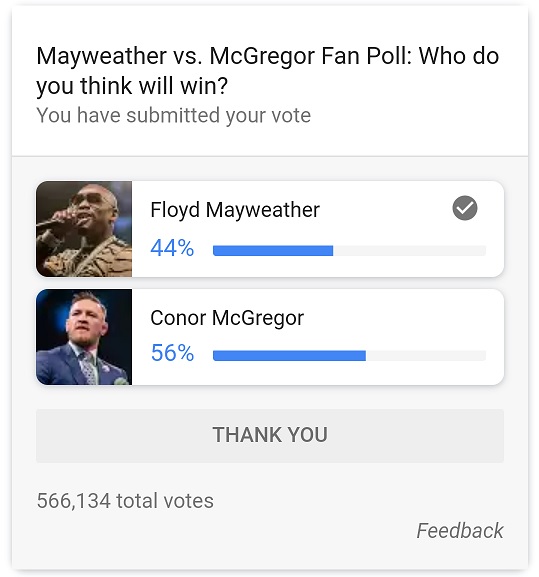 To trigger this, just search Google for "Mayweather VS McGregor".
It appears that Google has 100% control over these polls. It will be interesting to see if and when they roll out an additional poll.
They may already do this but if not I bet they show the results in search once the fight is over.
And yes I think Mayweather will win. McGregor kicks butt and is an amazing MMA fighter. But this is a boxing match… Ronda Rousey lost to Holly Holmes by trying to box her. Apparently though, 56% of people disagree with me. Huh.