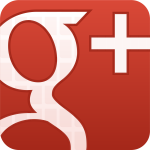 On March 18, 2019, users of Google+ received an email from "Google+ Team" titled "Save your Google+ content before March 31, 2019". The email is legitimate and is not fraudulent or a scam.
Here's what the email says:
You've received this email because you have content in Google+ for your personal (consumer) account or a Google+ page you manage.

This is a reminder that on April 2, 2019 we're shutting down consumer Google+ and will begin deleting content from consumer Google+ accounts. Photos and videos from Google+ in your Album Archive and your Google+ pages will also be deleted.

Downloading your Google+ content may take time, so get started before March 31, 2019.

No other Google products (such as Gmail, Google Photos, Google Drive, YouTube) will be shut down as part of the consumer Google+ shutdown, and the Google Account you use to sign in to these services will remain. Note that photos and videos already backed up in Google Photos will not be deleted.

For more information, see the full Google+ shutdown FAQ.

From all of us on the Google+ team, thank you for making Google+ such a special place.

Google LLC 1600 Amphitheatre Parkway, Mountain View, CA 94043

You have received this mandatory email service announcement to update you about important changes to your Google+ Page, product or account.
Yes, Google+ is Finally Dying.
Basically, after years of neglect and being overrun with spam, Google has finally pulled the plug on the comatose Google+. As someone who really liked Google+ at one point, was using it back in the Beta and had communities with over 100,000 users, I can say that it was far too complicated to use. I loved all of the amazing options which felt ahead of their time, however, if people can't figure out how to use it in under 10 seconds they quickly abandon the platform.
Anyways, your images, posts and comments are going bye-bye. Back 'em up now if you want to keep them!