This weekend's Snapchat Story was the Kentucky Derby. The 142nd Kentucky Derby took place on May 7 2016.
I watched the Kentucky Derby with family members, many of whom are from KY and introduced me to Kentucky Hot Browns and Mint Juleps. Of course, the Kentucky Derby Snapchat Story showed the same thing that the TV did, and the favored horse, Nyquist, took 1st place.
If you missed the Snapchat story, I have plenty of screenshots below for you.
Kentucky Derby Snapchat Story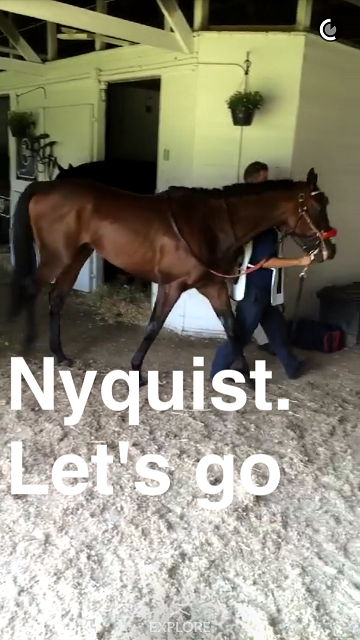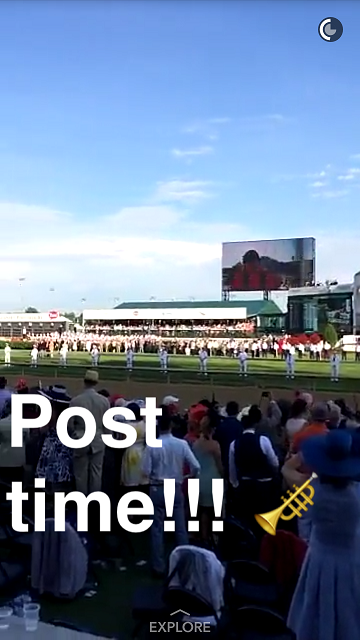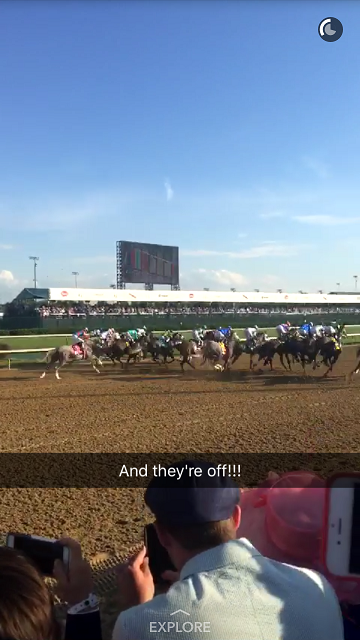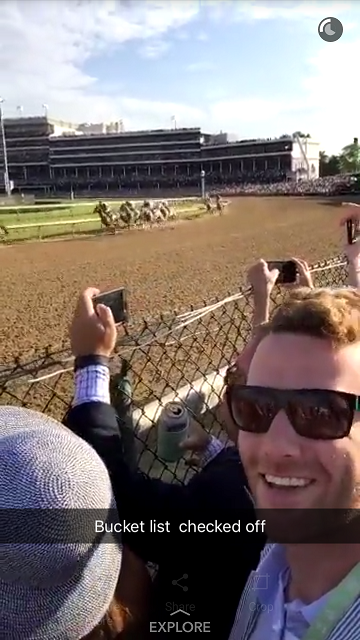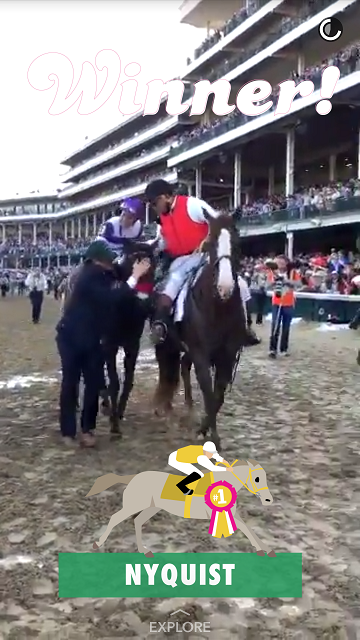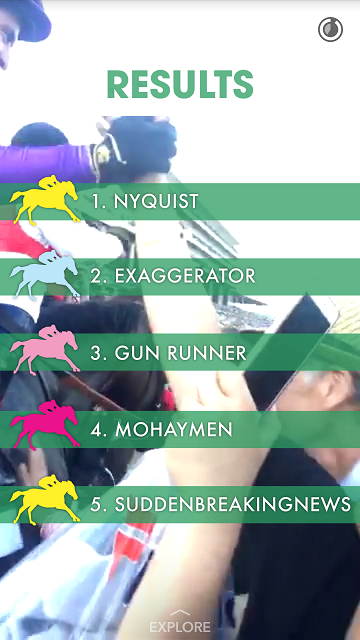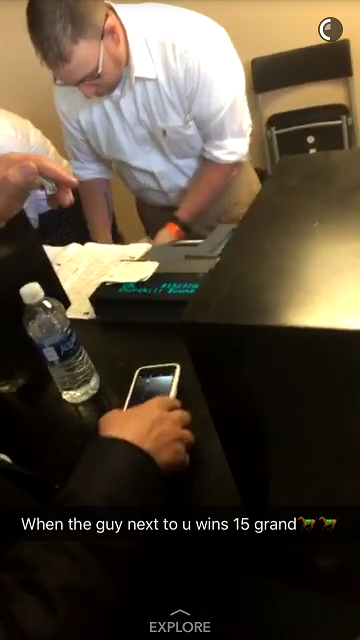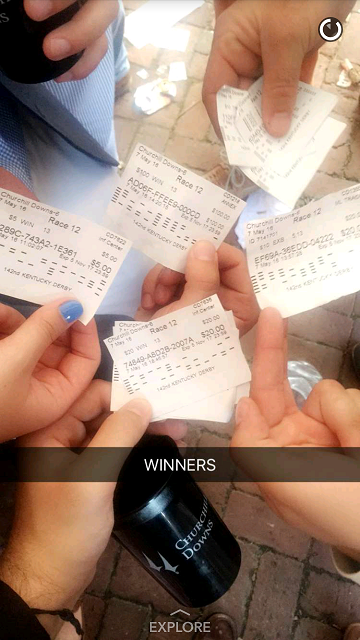 The Snapchat Kentucky Derby Selfie Filter
I should probably mention the filter Snapchat released as well. This week snappers were able to wear a Kentucky Derby hat of their own using a self filter. Here it is in action: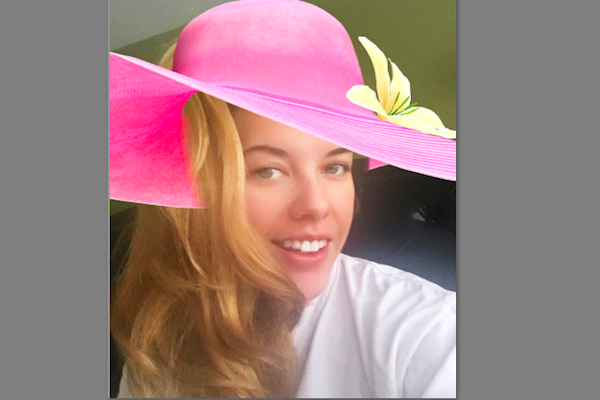 Photo credit: Margaux-Marguerite Duquesnoy | Flickr