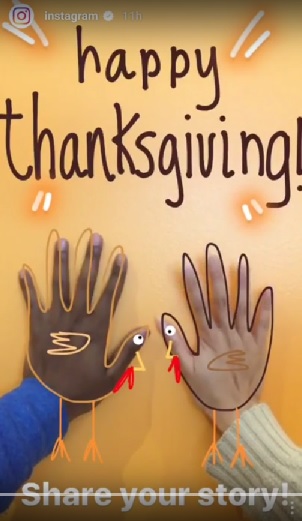 Just a couple of days ago Instagram introduced stories. One of their first stories they put out was for Turkey Day.This story was played on the official @instagram account.
If you missed the Instagram Thanksgiving story of 2016 or you wanted to see it again and it disappeared, we have you covered. Here is the Instagram Thanksgiving Story of 2016:

I hope that everyone had a great Thanksgiving. I personally deep fried turkeys and had a great time with family and friends. No Insta or other social for me today though other than this quick story and the Snapchat story.