Many Android users are trying to figure out how to add Instagram photos to the Facebook's business page. Directions are confusing as many are written for iOS and the Android Instagram App works differently. Furthermore, the steps change. Below are directions that work for Andoird as of April 2015.
Open the Instagram App and select your profile: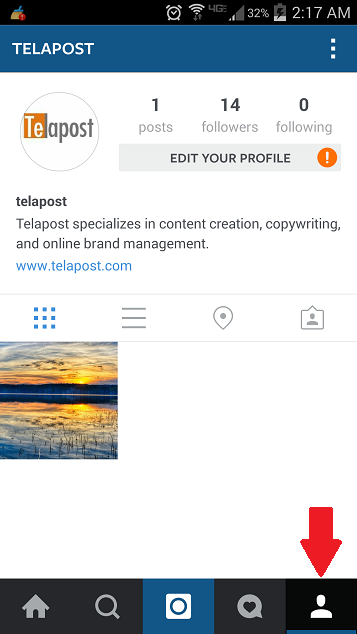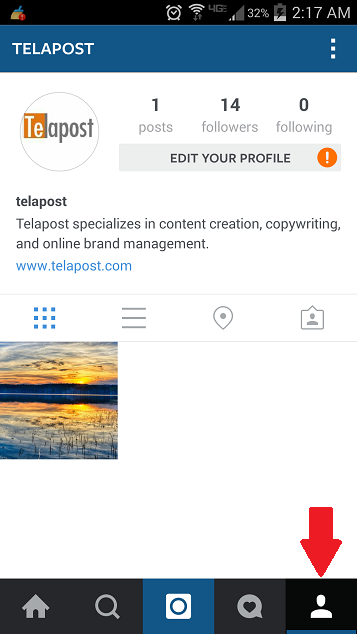 Tap on the menu buttons at the top right to bring up account options, then tap on "Linked Accounts":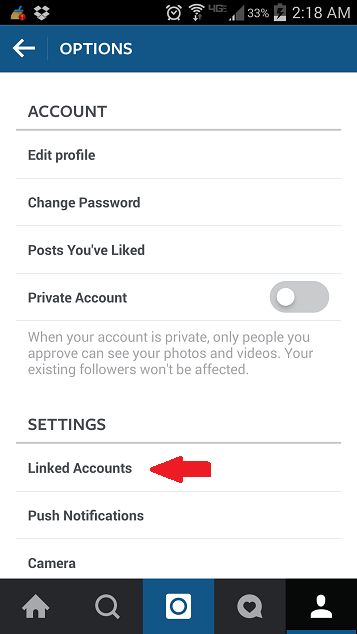 This page shows your linked accounts: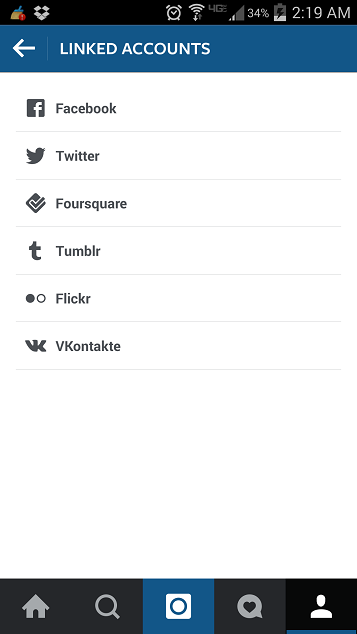 Click "Facebook" and connect your personal account which you use to manage your business page. (Yes, it will show YOU and not your brand page.)
Give Instagram permission to post to your timeline. (No, we're not going to post).
When you are done, you will get kicked back into "Linked Accounts".
Click "Facebook" yet again. You should see that you've already authorized Instagram. On this screen, click OK.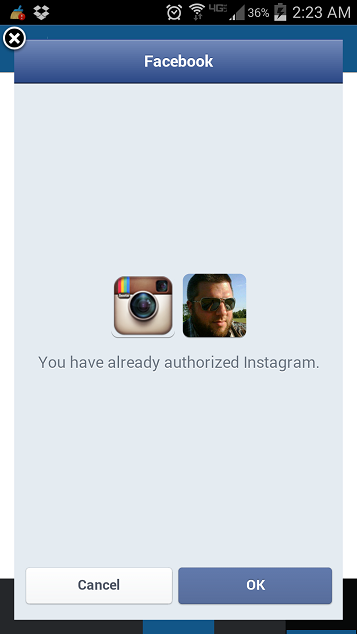 Now you will finally see the pages which you manage! By default, you will see "Timeline (Default)". Just select your brand page.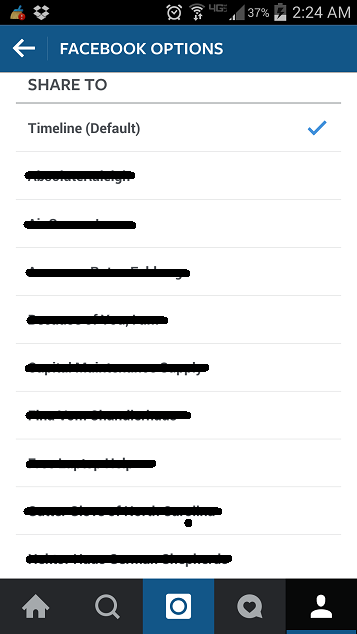 Now when you post a pic to IG, you can also send it over to your FB Business Page.
NOTE: If you log out of your business Instagram account in your Androird app to use your personal Instagram account, the association will be lost and you must repeat the process.
Maybe one day the process will be easier.