Have you ever bumped into a business that was not listed on Google Maps?
This happens to me at least once each month.
To add the business, follow these simple steps.
1. Open Google Maps on your mobile device, and click the menu icon: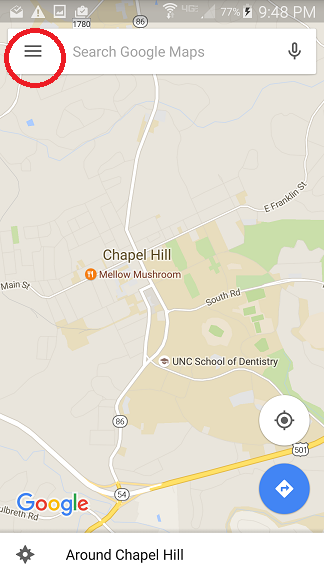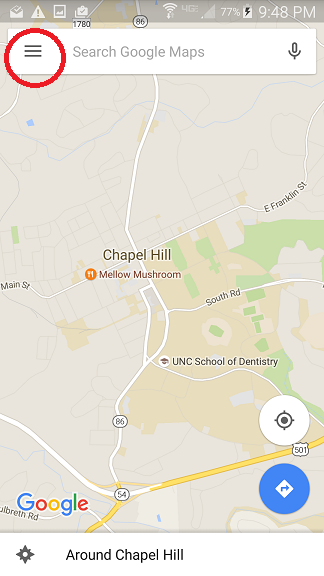 2. From the menu, select "Add a missing business":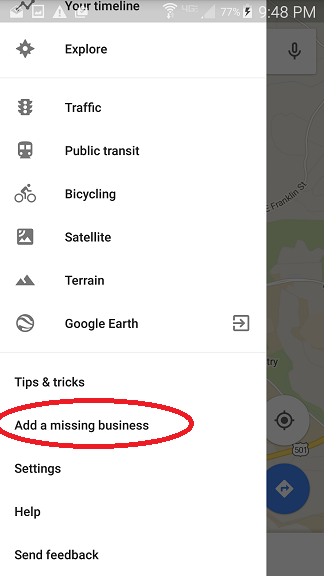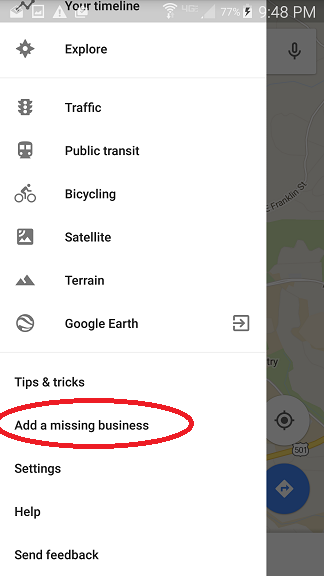 3. Of course, the "Add a missing business" takes you to the "Add a place" page.
Go ahead and fill in everything that Google asks for.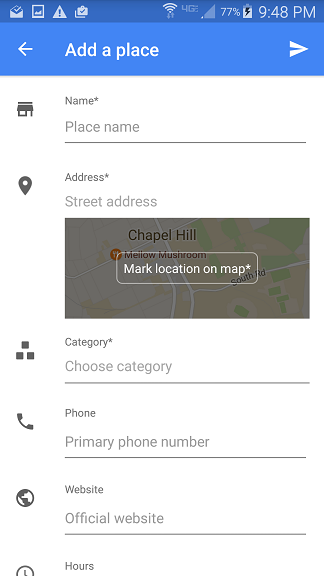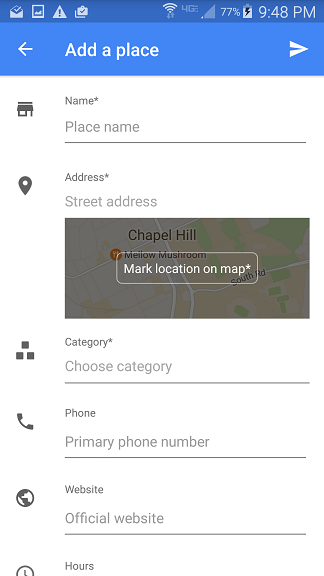 4. That's it! Google will ad it to the map in a week or so.
A day or two after you submit a biz you'll get an email from Google Maps which looks like this: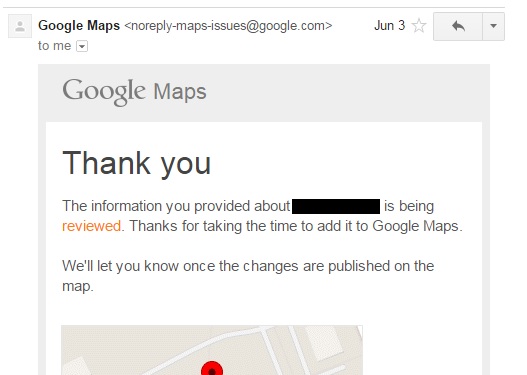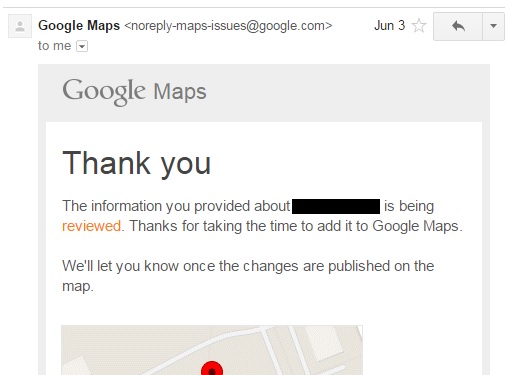 And after they add it in a week or so they'll send a follow up like this one: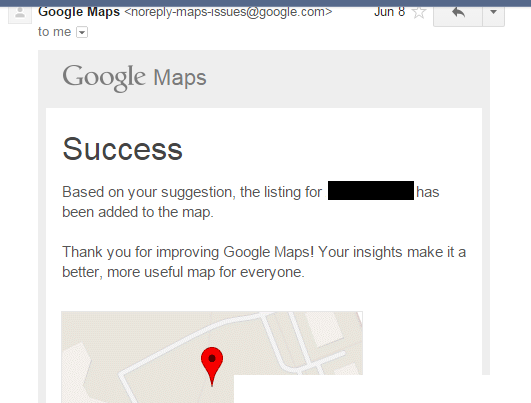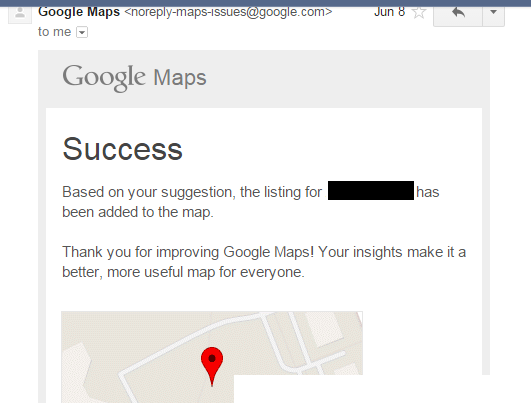 The page will be able to receive reviews and images from end users immediately after Google adds it officially.
The page will remain unverified until a human at the business claims & verifies it, which can be done at any point.