If you weren't aware, The Law Office of Aaron M. Schlossberg Esq. P.L.L.C. is being bashed online right now. Allegedly, Aaron Schlossberg was recorded by someone after going on a rant about speaking Spanish in a Manhattan restaurant. PIX11 News called it a "racist tirade". The viral video was uploaded to Facebook, and at the time of this article had over 4 million views.
After the Internet decided Aaron Schlossberg is the man in the video, the negative reviews began pouring in for his business on Yelp and on Google. This is very interesting to me and blog-worthy as I study how businesses get reviews online, and how companies like Yelp, Facebook and Google respond to "fake reviews", aka reviews which are not from paying customers.
I'll get to Google in a moment. Let's take a quick look at Yelp's response first.
Yelp's response:
When reviews come pouring in to a business due to negative publicity, Yelp temporarily suspends the review option on the page in question. Yelp calls this "controversial, media-fueled activity". I've documented this before, it's called a Yelp Active Cleanup Alert. Eventually, all of the new negative reviews will be deleted, and Yelp will continue to monitor the page. This is what their alert notification popup looks like:
The Law Office of Aaron M. Schlossberg's Google Page:
What interests me here is that google doesn't seem to have a way to temporarily suspend a page. Google employees have been deleting reviews as they come in, but it appears that they can't keep up. Additionally, people are uploading pictures of donkeys, dog poop, and all kinds of other things. That's because Google allows users to upload images of places. Generally, this feature is used to upload pictures of food to restaurants.
Here are a couple of screenshots: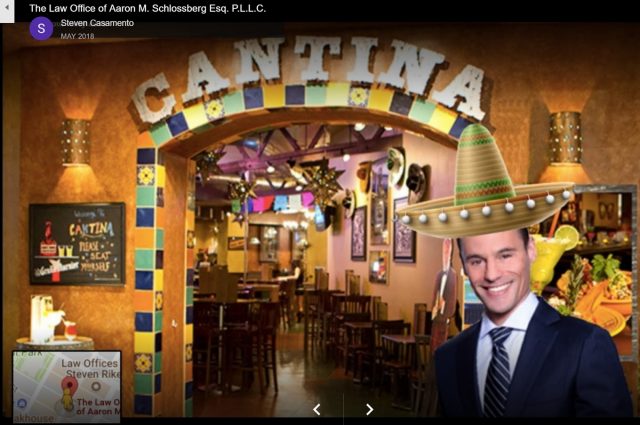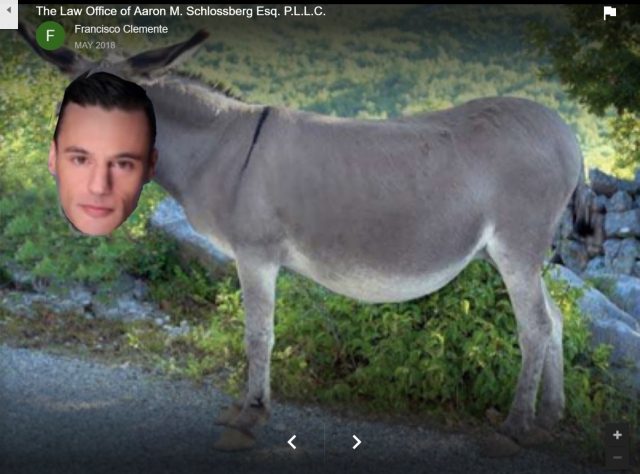 Below are screenshots, in chronological order, of the law firm's reviews fluctuating as Google attempts to remove the negative reviews: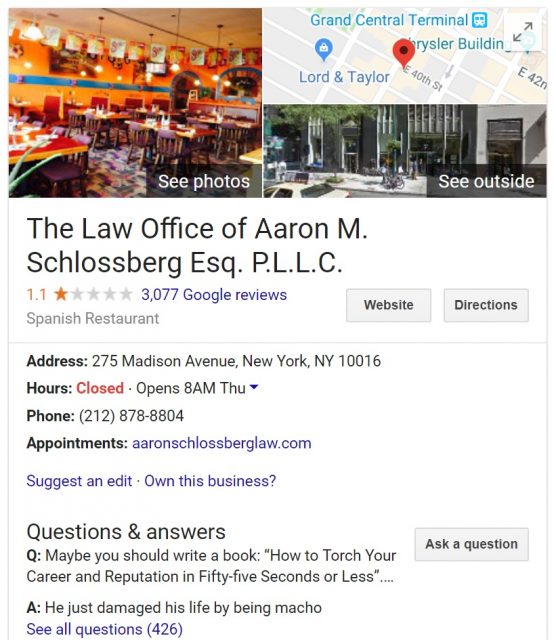 Shortly thereafter, Google wiped out over 2,000 of the new reviews: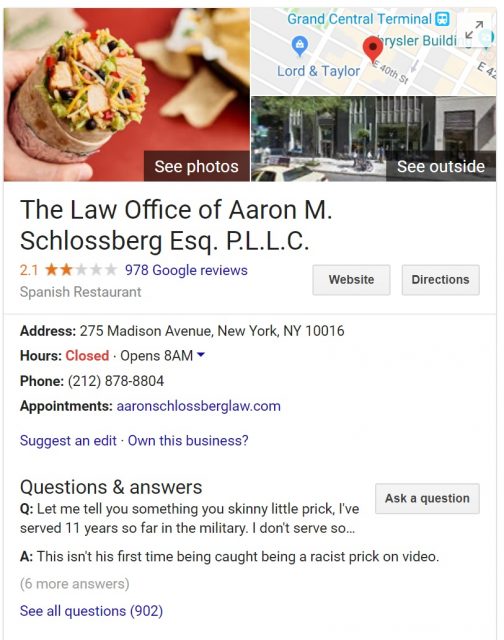 Note that Google has been clearing out the Q&A section. That is interesting to see. If you're not familiar with this, see: Google My Business Questions and Answers. It doesn't seem that they've gotten to the images yet…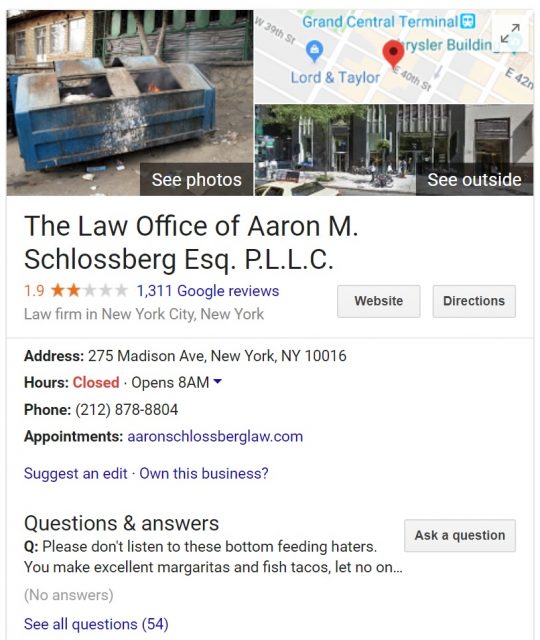 This one below is from 1:55AM Easter Time, May 17, 2018: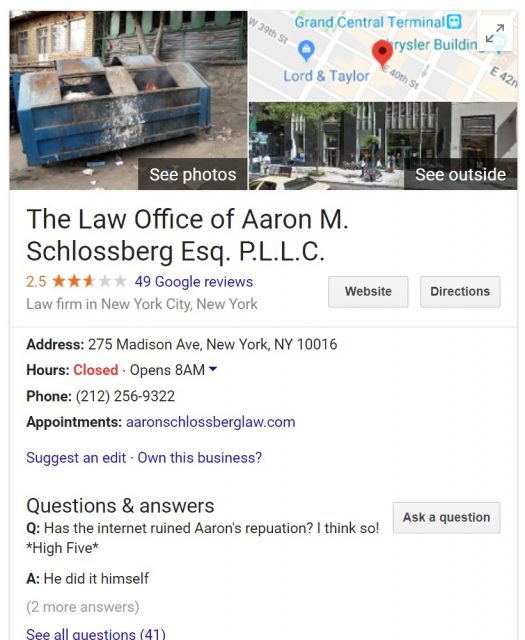 I will update this post some more in the future.
Update – May 21, 2018:
It appears that Google has restored this Law Firm's profile back to normal, however, Google is still pulling in "Fake" Facebook reviews. Facebook is plagued with fake reviews, not just for this business but for many others and there appears to be no way to report them and that they do not care about this fake information. Anyways, here's a screenshot showing all of the new Google reviews deleted: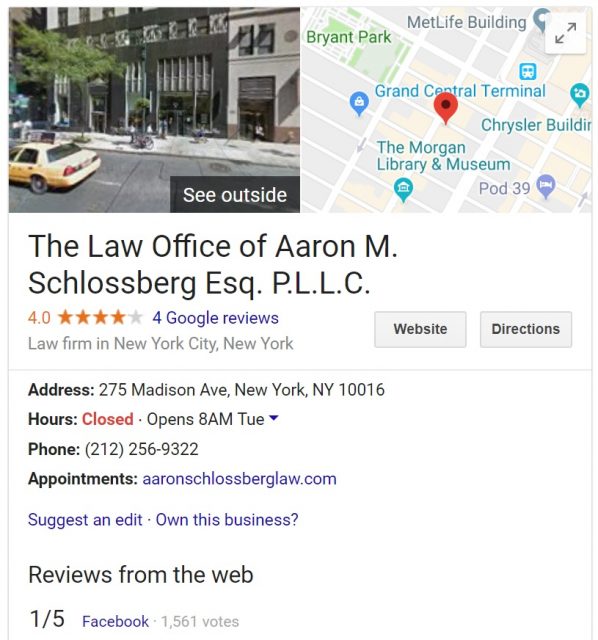 What do you think?
What do you think about the Internet's reaction? And Google's? Should Google work more like Yelp during times of "controversial, media-fueled activity" (as Yelp words it)?