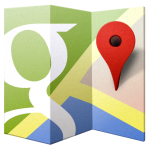 In less than 24 hours since Google Local Search Results and maps changed, people have already begun asking me how they can rank in the top 3 Google local search positions.
If you need assistance ranking in these valuable positions feel free to reach out to me. Telapost employs some of the best SEO experts and content writers on the east coast.
For many local businesses, ranking in the first 3 positions is more valuable than ranking on the front page of search. However, I should also point out that web traffic from your potential customs and clients does indeed come from having a wide variety of content.
How to rank for the top 3 Google Local search positions
Organic rankings. If you perform a few quick searches you will discover than in almost every niche, 2 or all 3 of the companies which rank in the top 3 local search positions also rank organically on page 1. This means organic rankings are key. Simply doing some technical SEO to your site, fiddling with breadcrumbs and image ALT tags isn't going to get you there. To rank well organically you need higher quality links than your competitors have, end of story.
Good reviews. There are some things money can't buy, such as being a decent company and consistently doing the right thing even while nobody is looking. Businesses like this are rewarded by reviews. That said, people sometimes need a little push in the right direction to leave you a review; this is called reputation marketing.
Content. Consistently producing high quality content also helps pages rank. We have case studies available of how this works available privately upon request only. Also, most people don't understand the value of having a variety of content. In many niches, companies will get significantly more traffic from a variety of content than they will from a single keyword. A good idea is to produce content while you're waiting for organic rankings to occur, which doesn't happen overnight.
AdWords. Organic rankings and content are much, much, much more valuable than ads, however, some pople want to dominate specific key phrases via mobile, desktop, or want double the exposure, and, there are some people who just don't want SEO and like spending money every month on ads. For these people, PPC is the solution. Using AdWords, you will get less traffic but you will rank above the top 3 local search positions.
Citations. I almost forget to mention citations as I feel it is common sense by now, but, there is so much terrible information on the Internet I guess I still need to. The gist is: your business Name, Address, Phone number, hours, and URL should be precisely the same EVERYWHERE. Don't be John Smith Law Office on Yelp and Law Offices of John Smith in Google. Make sure your business info is the same on Google, Yelp, Foursquare, Facebook, Yahoo & Bing. Note: All of these services are free.
There are exceptions to this. Sometimes, organically ranked pages belonging to businesses with a lot of reviews do not show up in local search results. These are the exception. My advice to these people is to keep up the great work and press on in the direction you are going as it will pay off.
If you follow the above, you will get one of the top 3 positions.
Sound advice
All of the above is very sound advice. I have personally owned brick and mortar storefronts and have followed all of the above to a T for nearly 15 years now. If you stick with all of the above you will be rewarded over and over again in Bing, Yahoo, Yelp, and Google. This is also why I provide these very specific services; businesses need them.