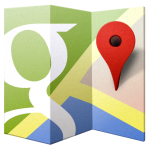 On this page you will find an up to date Google Map of all of the parking locations in Raleigh for the Capital Area Greenway Trail System.
Capital Area Greenway Trail Raleigh Parking Locations Google Map:

Why I made this map:
I wanted a quickly accessible Google Map of public parking areas for the greenway. I lived in Raleigh NC for nearly a decade. Initially I moved to Raleigh simply due to it's name and the flip of a coin but I quickly fell in love with the city and the culture the area offered. I named one of my previous companies  after it and have gone on to explore everything from the mountains to the beaches of North Carolina. The Capital Area Greenway system is absolutely a leader in Greenways in the United States. I still visit the Capital Area Greenway often. I have never been able to find a readily available Google Map of the parking locations, so, I made one (above). If you spot any inaccuracies please just let me know in the comments below and I will be sure to update this map.
Other Capital Area Greenway Resources:
List of all addresses:
12088 Falls of Neuse Rd
2090 Falls River Ave
9410 Cub Trail
2981 Hiking Trail
8555 Camp Durant Rd
1032 Clear Creek Farm Dr
7921 Ray Rd
3210 Lynn Rd
7099 Bent Creek Dr
799 Northclift Dr
1400 W Millbrook Rd
1140 W Millbrook Rd
4402 Lindsay Dr
1810 Stannard Trail
5109 N Hills Dr
4797 N Hills Dr
3636 Alleghany Dr
100 Chowan Cir
2103 N Hills Dr
2250 Century Dr
4225 Glenwood Ave
4300 Crabtree Valley Ave
1510 Glen Eden Dr
3800 Blue Ridge Rd
2110 Blue Ridge Rd
1228 Edwards Mill Rd
1600 Banbury Rd
2522 Winterbury Ct
1040 Avent Ferry Rd
5051 Avent Ferry Rd
4601 Avent Ferry Rd
1320 Lake Dam Rd
840 S Boylan Ave
501 Martin Luther King Jr Blvd
720 Chavis Way
574 Dacian Rd
1001 Cooper Rd
22 Anderson Point Dr
6451 Poole Rd
5428 Allen Dr
2894 Abington Ln
3301 Vinson Ct
3300 Lassiter Mill Rd
2925 Anderson Dr
2520 Noble Rd
2501 Atlantic Ave
2300 Crabtree Blvd
1000 Crabtree Blvd
2901 Milburnie Rd
10016 Smith Basin Ln
1540 Farmington Grove Dr
7610 Glenharden Dr
411 Sawmill Rd
6190 Dixon Dr
6322 Rushingbrook Dr
4334 Galax Dr
5173 Glenwood Ave
301 Marlowe Rd
2720 Oxford Rd
2497 Ratchford Dr
1308 Crabtree Blvd
400 Gardner St
529 E Davie St
584 Rose Ln
12413 Dunard St
9501 Baileywick Rd
950 Peterson St
1101 Old Milburnie Rd
1500 Fayetteville St
1201 Agriculture St
520 Ashe Ave
2927 London Bell Dr
6019 N Hills Dr
2801 W Millbrook Rd
10401 Durant Rd
9300 Deponie Dr
3324 Falls River Ave
10888 Bedfordtown Dr
5956 Myakka Ct
5812 Buffaloe Rd
2928 Horse Shoe Farm Rd
3503 Thornton Rd
1890 S New Hope Rd
8115 Strickland Rd
Disclaimer:
All of the addresses on this map were pulled from a PDF file on City of Raleigh's site. I make no promises and of course I have not personally verified parking is indeed available at these locations. Some locations may be residential addresses. Feedback in the comments is greatly appreciated. Thank you.