Happy Valentine's Day!
Google and Google Plus brought it this year and are spreading the love!
February 13, 2014 Google Plus dropped this surprise on us, an AutoAwesome feature. Upload an image of 2 people hugging or smooching and tada, AutoAwesome Hearts. You can keep the image to yourself, share it with a loved one (or share it publicly).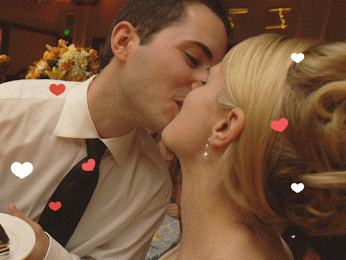 If you're in to public displays of affection, get a community! I don't expect this Google Plus community to explode overnight or anything, but I like creating communities around Google's stuff, so here it is:

Of course, Google gave us a Doodle today. This one is really awesome. The Google logo shows up in a slightly different color than usual to resemble candy hearts. It then transforms into candy hearts. Clicking on any heart plays audio of someone's tale of love which will make any grown adult tear up. There is a neat animation that plays out on the heart that some very artistic individual put together. If you'd like to see this doodle in the future just go here: Google's 2014 Valentine's Doodle.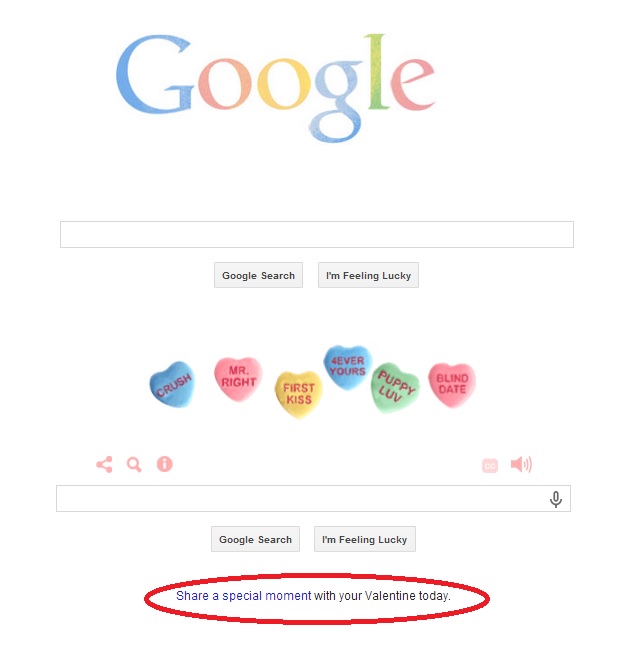 Circled in red is the "share a special moment" link. Be sure to click it. That takes you to an area  where you can dedicate a frame from "Blank" to someone and send it to them.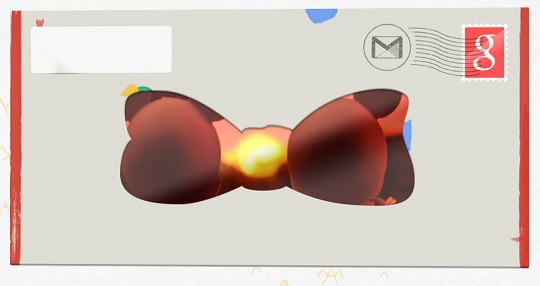 You can also watch Disney's short film "Blank" for free from the Play Store.
They tweeted about this here:
Watch @Disney's "Blank," an adorable, animated love story available exclusively (and free!) on @GooglePlay just in time for Valentine's Day

— A Googler (@google) February 13, 2014
Yahoo celebrated, too: