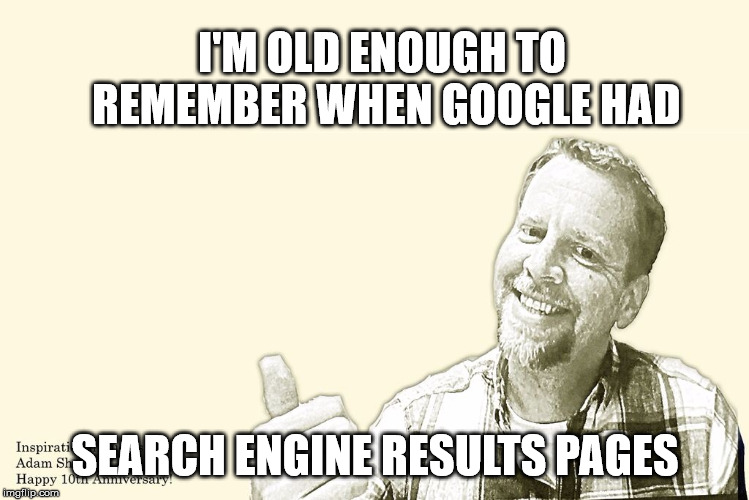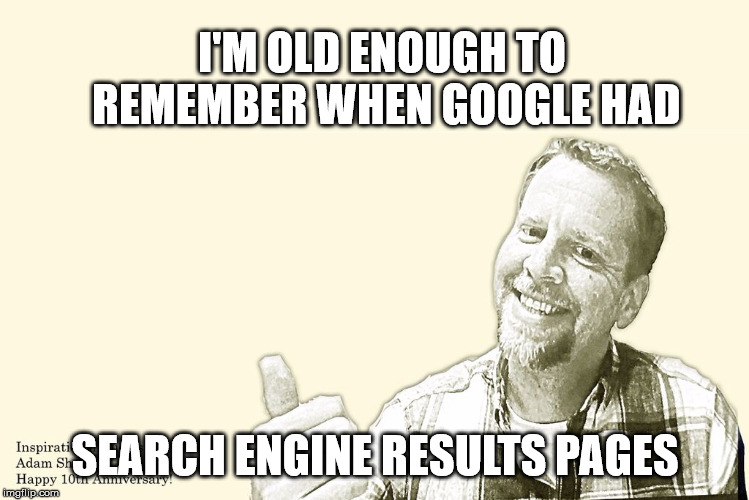 Google has been testing out a new feature on desktop search results which I have been calling "More Results".
After performing a search and scrolling to the bottom of page 1, instead of seeing the classic list of additional Search Engine Results Pages (SERPs), users are presented with a "More Results" button.
Here are some screenshots which I took on June 5, 2019, while researching the June 2019 Google Algorithm Update: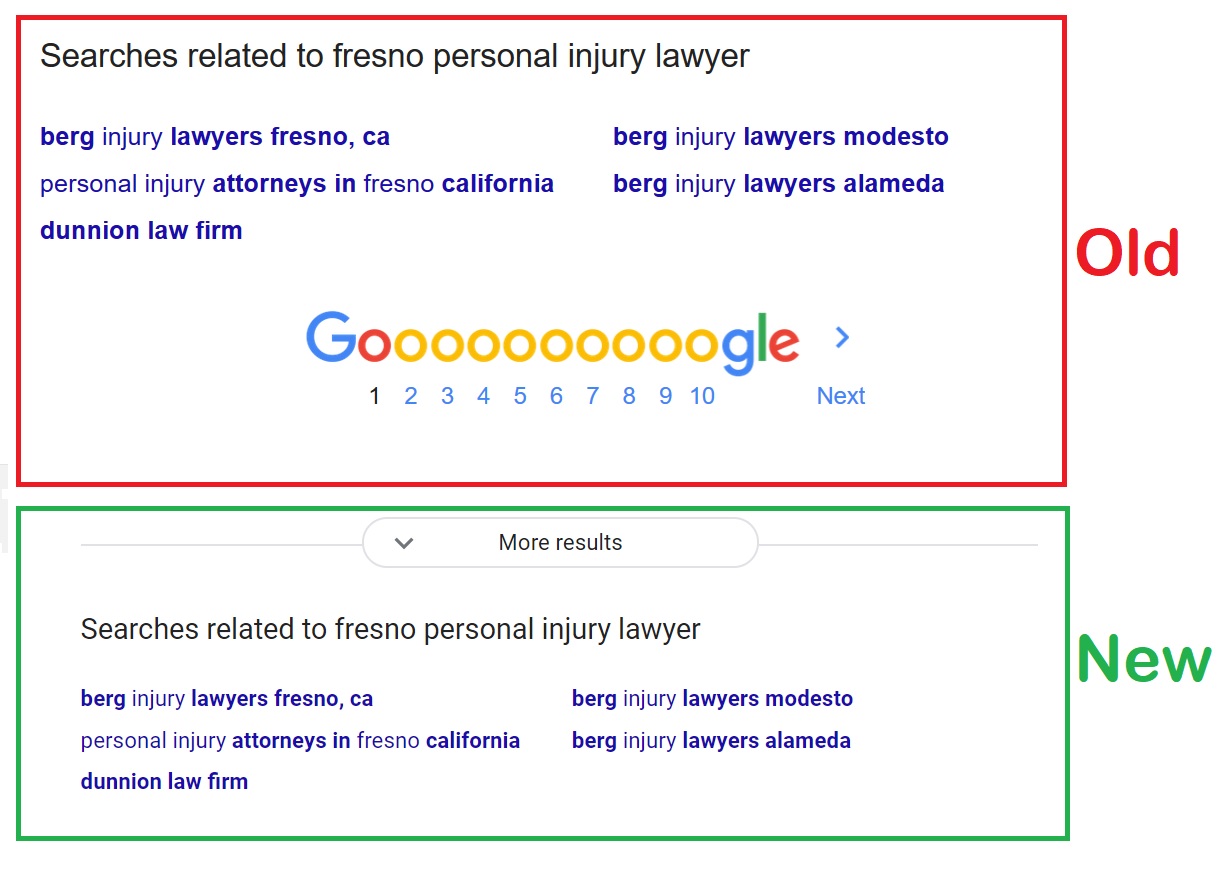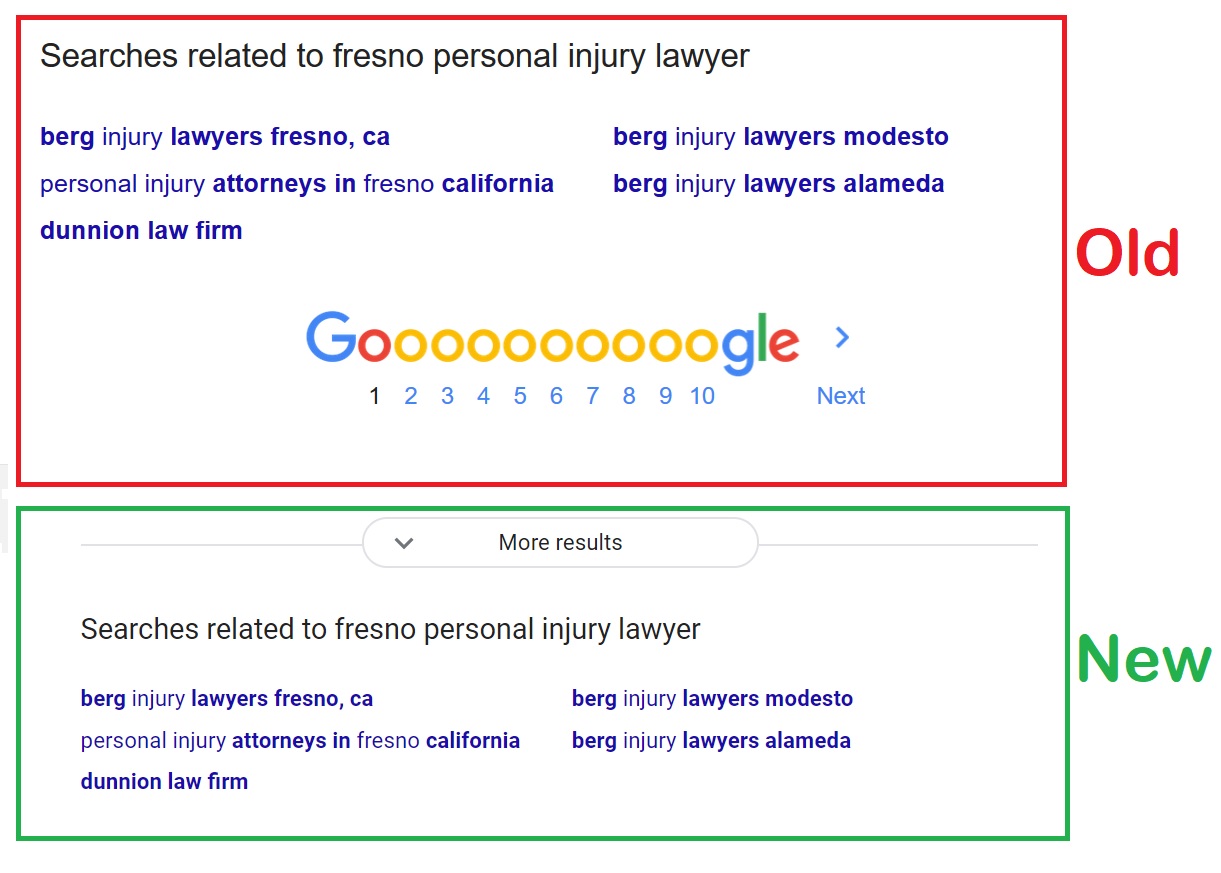 Tracking "More Results"
Historically, people tracking keyword placement in Google's Search Results relied on pages and each page consisted of 10 results. If you were at the top of page 2, you were in position 11.
This has not changed. Each time the user clicks "More Results", they are presented with 10 additional organic search results.
As a note, yes, I am aware that not ALL pages have 10 organic results on page 1.
In the future, keyword rank trackers will very likely report keyword positions as "11" or "25", etc. Some already do.
This was Overdue.
Once upon a time I asked a child to do a search. I wanted to observe how they interacted with Google for this particular search, as there was no good answer for the search query / question. They did the search and came up empty. I asked them why they didn't go to page 2. They had absolutely no clue what I was talking about. They said "what is page 2?". My jaw dropped! I said "the second page…." Their eyes lit up and they said "Google has a second page?!"
Sometimes, even if you're Google and have massive amounts of data and brilliant engineers, you just need to turn to a 7yr old kid and ask them to use your product to see how actual people are engaging with it in order to tailor the best use experience (UX).
This was expected.
Google began taking a "mobile-first" Approach to their search engine a couple of years ago, and this is the way Google's search results work on a mobile device already, so we've been waiting for them to implement this on desktop.
I am expecting that Google will make this a permanent feature in the near future, most likely this month.
If you have seen this new "More Results" feature in Google search, please feel free to share your thoughts on it in the comments section below.