On December 11, 2017, I discovered something new in Google's local search results and also in the Maps results – reviews are displaying for some types of businesses. This appears to be a test at the moment, so who knows if it will roll out to all types of businesses or not. Some businesses, such as restaurants, get different items in the local pack such as "happy hour specials".
The niche I am seeing reviews displayed for is DUI attorneys. I could not find reviews being displayed for any other type of attorney.
Here's a screenshot I took for today's search results for Spokane DUI lawyers: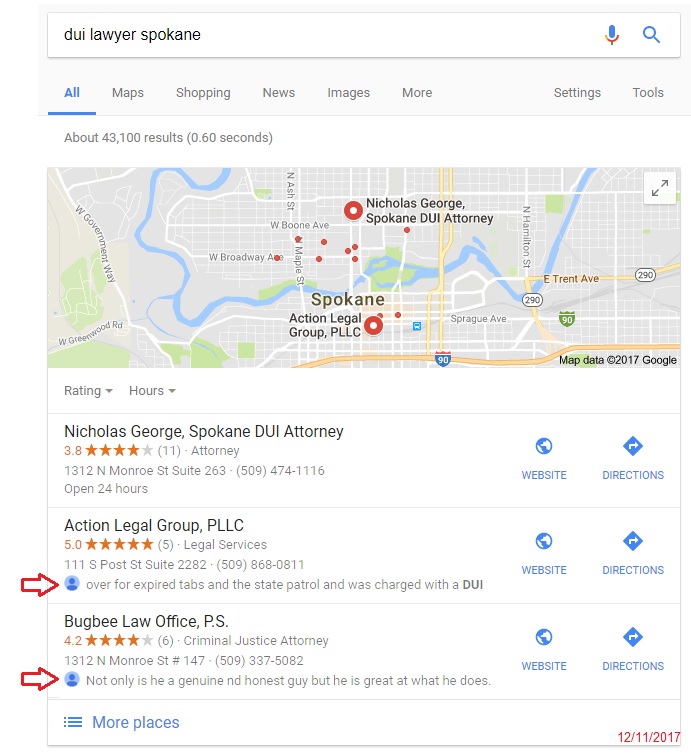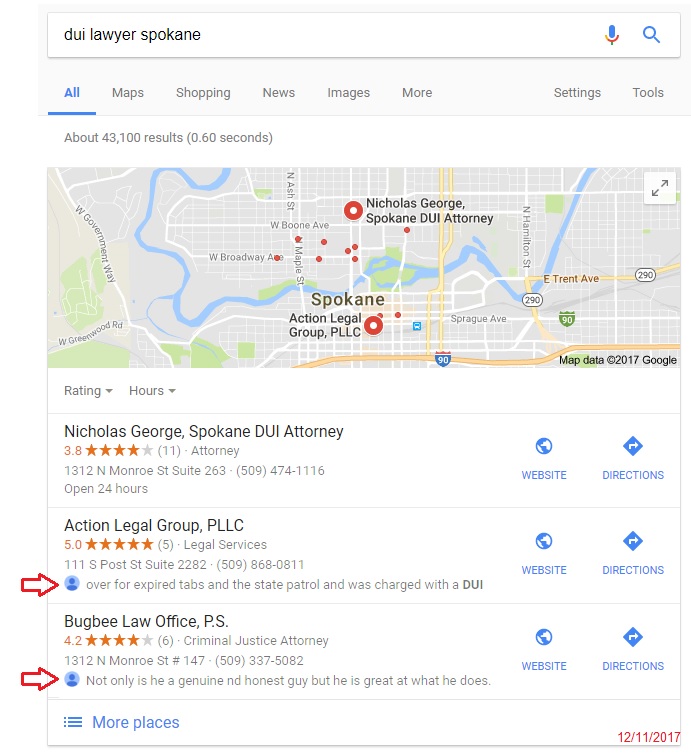 And here's a screenshot from maps results: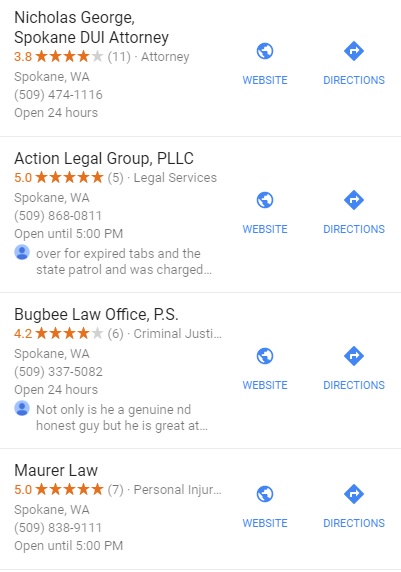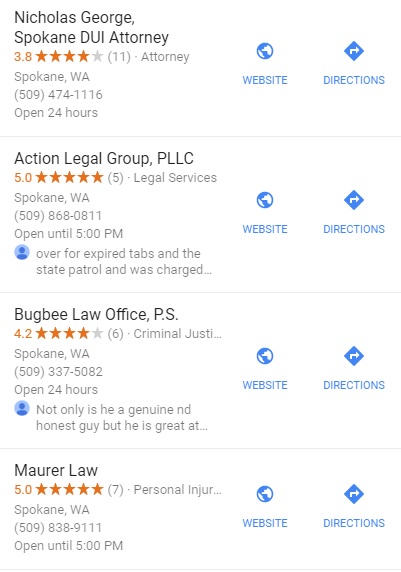 I know a couple of DUI lawyers in Washington, and one of them is DUI Attorney Dean Chuang. Dean likes the change but wonders if it will stick and if Google will expand the local results to continue displaying the hours of operation as well.
This is a good point, as the hours of operation are not visible when a review displays.
I guess we'll see where Google goes with this.
Update: I am now seeing reviews in other local listings as well. Hey, I can't test everything. But while looking at various hospitals I noticed reviews there as well.
In this case, I can indeed say that I do NOT want the hours covered up by someone's review: