Google is again experimenting with the local 3 pack and testing images in mobile search. The local results have historically displayed images for hotels and restaurants but I have seen it popping up for other local businesses here and there.
This was first discovered by me back in January for optometrists in Brisbane. But today I saw it in a local search while looking up the term Raleigh Optometrist.
Here is a screenshot of the search I noticed today: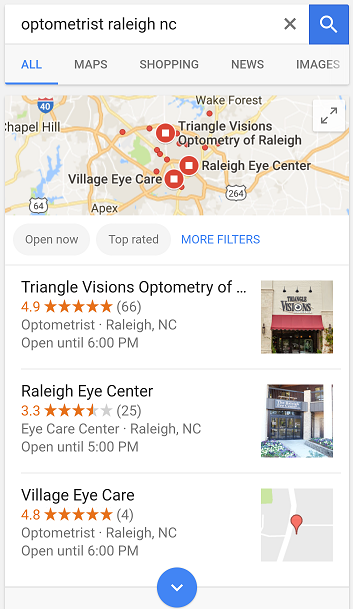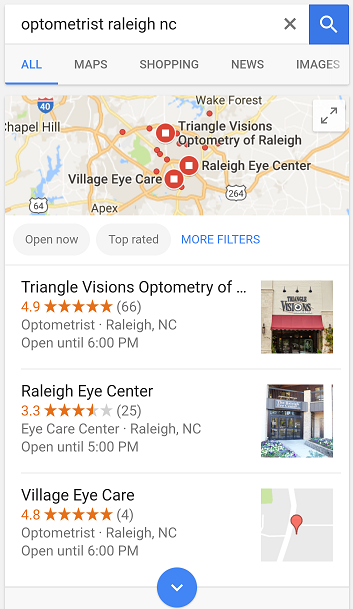 The images in the local 3 pack do not affect all verticals and do not affect the same verticals in all cities which tells me this is a feature Google is still testing.
For example, for the search Sacramento Optometrist, I get a 4 pack (3 pack + 1 ad):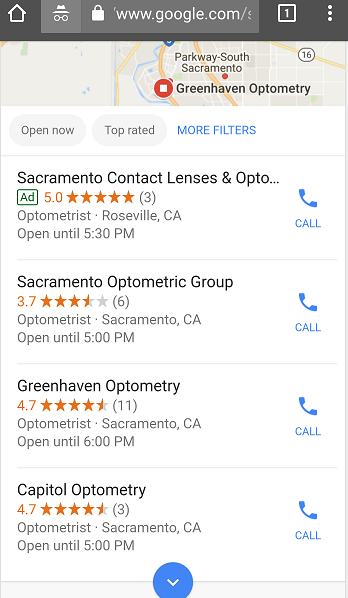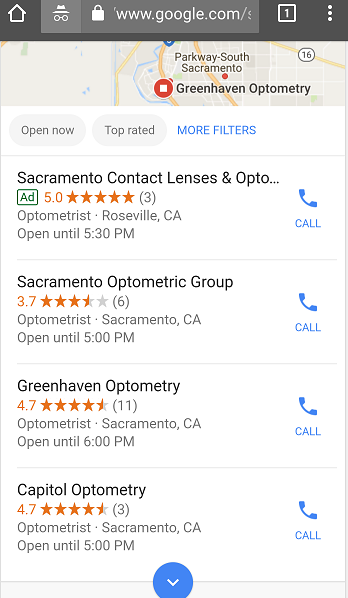 Have you seen the images in mobile search?
What do you think? Would you rather just click the phone number or see a random image that you have to click on in order to get to another page and then click the phone number?