On September 20, 2019, Google began sending out messages via Google Search Console titled "Fix Breadcrumbs markup for https://www.website.com/".
Here's what the message looks like: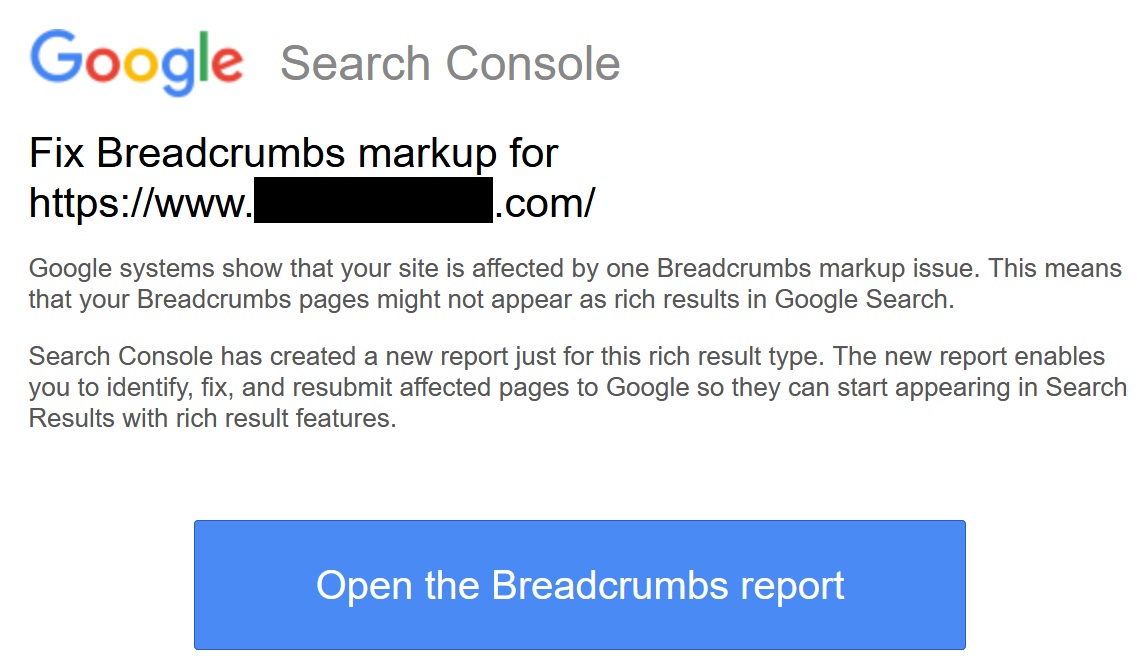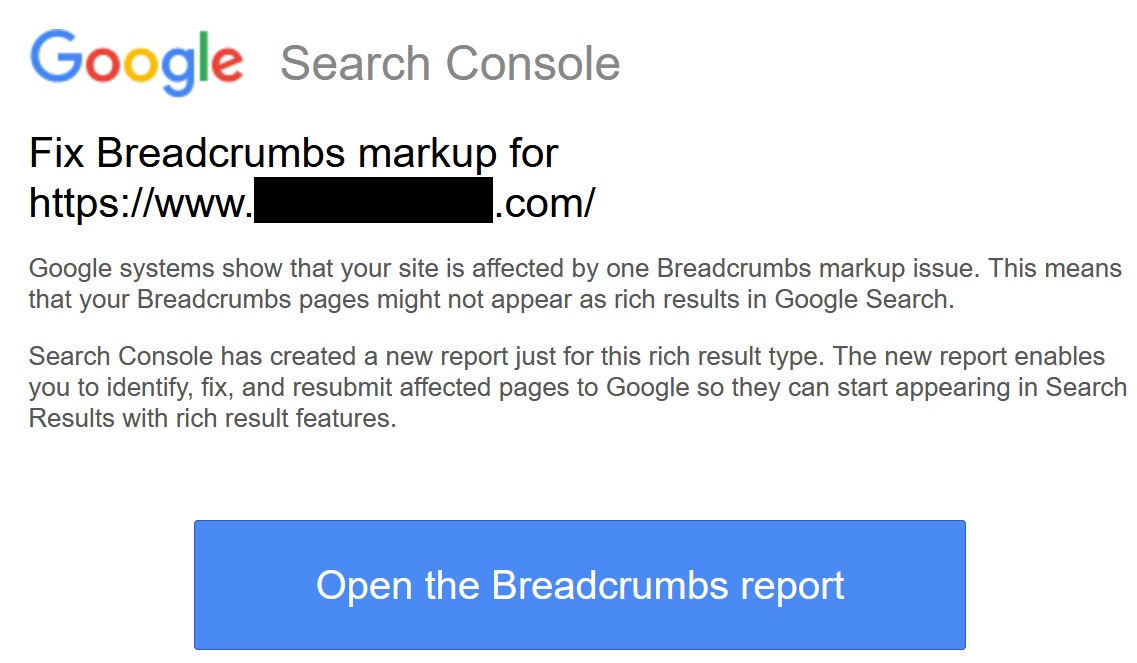 It reads:
Google systems show that your site is affected by one Breadcrumbs markup issue. This means that your Breadcrumbs pages might not appear as rich results in Google Search.

Search Console has created a new report just for this rich result type. The new report enables you to identify, fix, and resubmit affected pages to Google so they can start appearing in Search Results with rich result features.
The message comes right on the heels of two other recent major events: on September 19, 2019, Google added a new section to Google Search Consoles called "breadcrumb structured data reports". That was almost a month after Google began showing breadcrumbs in search results.
Google now displaying breadcrumbs in search results.
Breadcrumb schema markup allows webmasters to add markup to breadcrumbs on their website, which allows search engines to display breadcrumb rich snippets in their search results.
Google began showing breadcrumbs in mobile search results back in 2015. In August 2019 then began showing them on desktop. Prior to showing breadcrumbs, they used to show entire URLs.
Here's an example of breadcrumbs being displayed in search results:


According to RankRanger, most sites experienced this change around August 22, 2019:


How to fix breadcrumb markup problems:
Many WordPress based websites will show breadcrumb markup properly with no intervention. WordPress themes which do not properly display it can utilize a plugin to help with this type of markup. If you use a Content Management System other than WordPress, you may have to roll your own solution.
Here are two resources webmasters can use:
Once breadcrumbs are in place, webmasters can use Google's Structured Data Testing Tool to make sure the search engine is properly reading their markup. Once the markup is properly in place, pages may be marked as repaired over in Google Search Console to remove the error.
As a note, many websites will indeed show breadcrumbs in search results even if errors are displayed in Search Console.