Google Podium Posts and Google Plus are 2 very different platforms.
Here is Bernie Sanders verified Google Podium account vs Bernie's verified Google Plus page: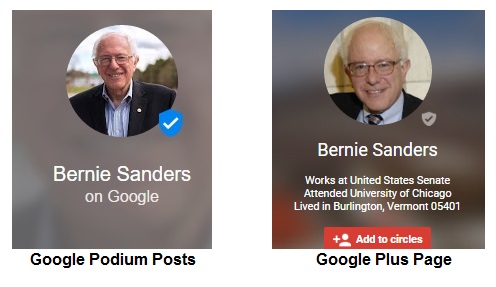 The two pages are completely separate and have nothing to do with each other.
Here is Bernie's Google Plus Page, and here is Mr. Sanders' Google Podium Account.