When searching for certain politicians in Google search, Google Podium Posts display. In other cases, they do not. Of course, I wondered, how long do Google Podium posts display for?
For example, today, March 6, 2016, if you Google "Donald Trump", you will simply see a normal search engine result page: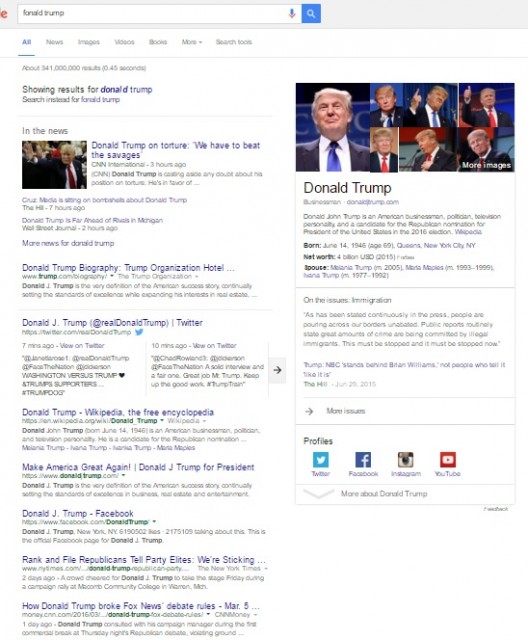 If a verified user has not posted anything to their Google Podium Posts page in the last 7 days, they lose out on this tremendously valuable Google real estate. (We could be off by a day or two but it does appear that Podium posts last about 7 days.)
48hrs ago Hillary Clinton had no posts displayed, then over the weekend, she posted multiple items, and she is now showing back up again, as seen in the screenshot below: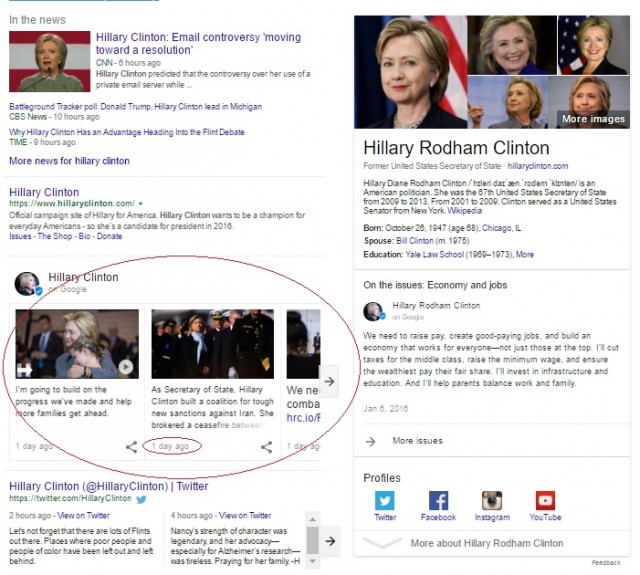 This is much longer than typical Google News items display, which is about 72hrs / 3 days.