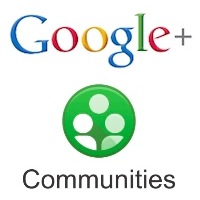 This page is in place to list the current community guidelines for Google+ Communities moderated by Telapost. (These are basic common sense policies which are good Netiquette in general.)
No Link Dropping:
Do not enter the community for the purpose of dropping links back to your site. If you are an active member and the article you're linking to is highly relevant, sure, go for it. But if it is spammy you'll be kicked and banned without a warning.
Categories:
Please place new posts in the appropriate category.
Moderators:
If you are interested in being a moderator feel free to contact one of the other moderators! Any reasonable and active community member may be eligible to become a moderator.
Keep it G rated:
When creating communities on Google+ we stick to communities that anyone can join. All communities owned by or moderated by Telapost are G rated and community members need to be G rated as well.
Suggestions:
We're always open to ideas and eager to improve. If you have suggestions, by all means, please pass them along.
We'll see you in the Google+ Communities!