Google Penguin 4.0 is an update to Google's algorithms. The Penguin updates are designed to decrease rankings of web pages in Google's search results which ranked due to manipulative links.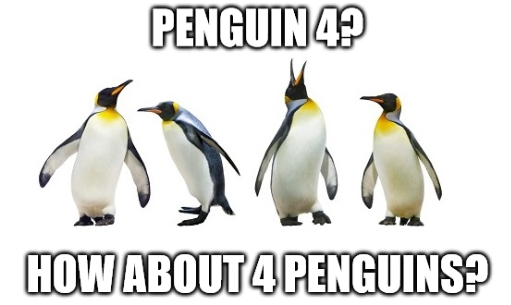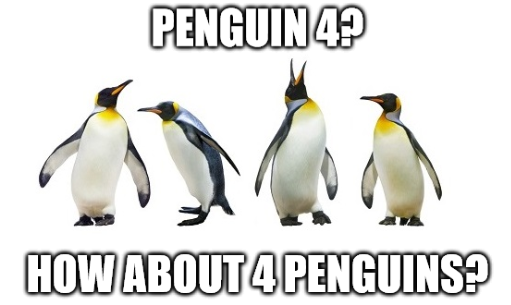 Penguin 4.0 announced
On Friday, September 23, 2016, Google announced that Penguin 4.0 is now live.
This algorithm update is extreme if you ask me. Extremely light….. In the past, websites affected by Penguin tanked in the search engines. In many cases, webmasters were bet to scrap their sites and start all over again.
Key points to Penguin 4.0
Penguin is real time. This means that pages or sites penalized by Google should be able to recover significantly faster.
No more notifications from Google. Since Penguin was announced in 2012, Google has told the SEO world about Penguin and all of its updates. I don't know why; I wouldn't do this if I ran Google! Anyways, in their announcement of Google Penguin 4.0, they have announced that they will no longer be announcing updates to Penguin.
Penguin now only affects pages of a site. According to Google, in this case, pages on a site can be penalized. I find this extremely odd, especially since links make an entire site more powerful… Some of my best performing pages have zero links at all. But, Google says "Penguin now devalues spam by adjusting ranking based on spam signals, rather than affecting ranking of the whole site." So, how this all plays out will be very interesting.
Worried about Penguin?
Personally, I have never been worried about updates like Penguin 4.0. There are some niches I have worked with where links must be obtained and there are just no other options. But in many cases great rankings can be achieved with link-building that is not overly questionable, especially if you have access to the right websites…