Google My Business has a neat feature called "insights". Insights appears to show business owners at-a-glance their Google My Business listing's performance. Unfortunately, the "Insights" feature doesn't provide much insight. In fact, it is inaccurate and misleading.
Number of calls is misreported.
Pretty much everything in insights is wrong. I still use it to get very, very basic insights of the time of day people receive calls and things of that nature. It can be helpful for that. However, tracking visits to your site is incorrect and so is the number of calls reported.
First of all, if someone sees your Google My Business listing on desktop, Google has no clue if you've called the company or not. So, Google is missing out on at least 35% of the call data at the minimum.
In addition to not being able to track the number of inbound calls, it appears that Google My Business reports the data that it does have as well.
Callrail vs Google My Business
One way to track inbound leads via Google My Business is with a call tracking number such as the one offered by Callrail. This still doesn't track people who saw your GMB listing, went to your site and called, although, there are ways to track calls from your site separately.
For the quick little case study below, we changed a GMB's phone number with a Callrail call tracking number to get a fairly firm number of people who saw a GMB listing and dialed in.
Here's what happened in a 30 day period:
Google My Business reported 28 calls
Callrail reported 46 calls
Let's check out some screenshots…
Here's a screenshot from GMB insights: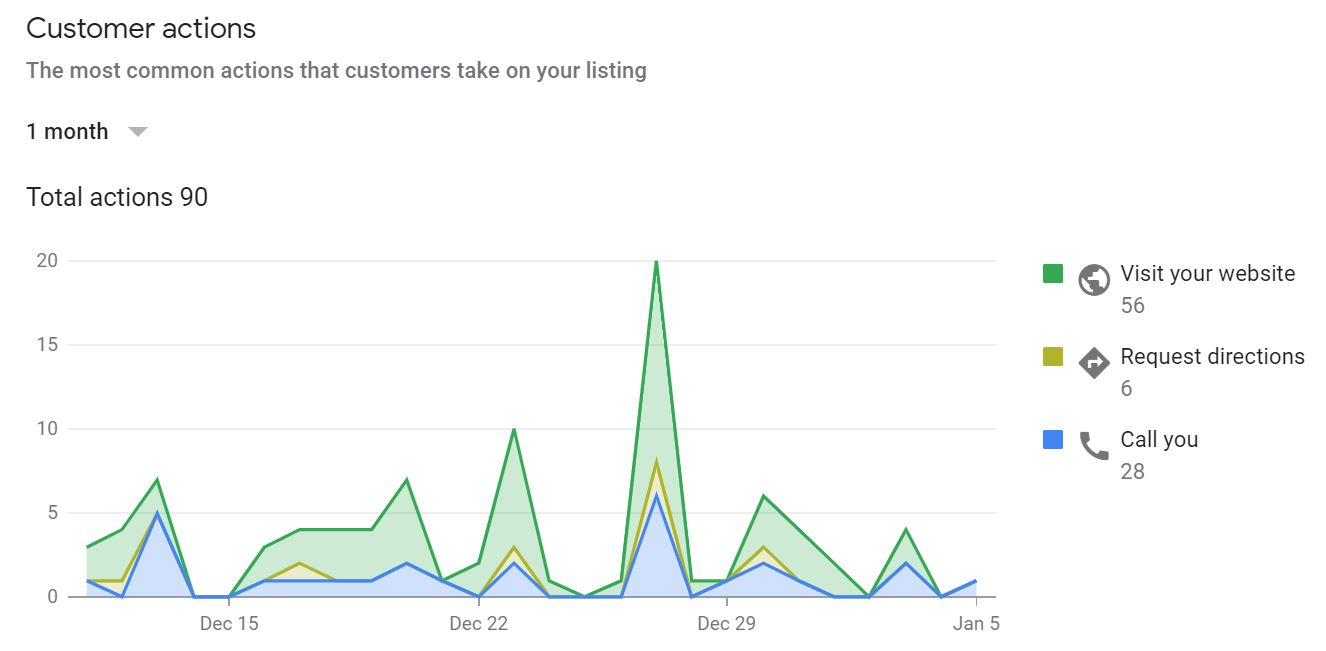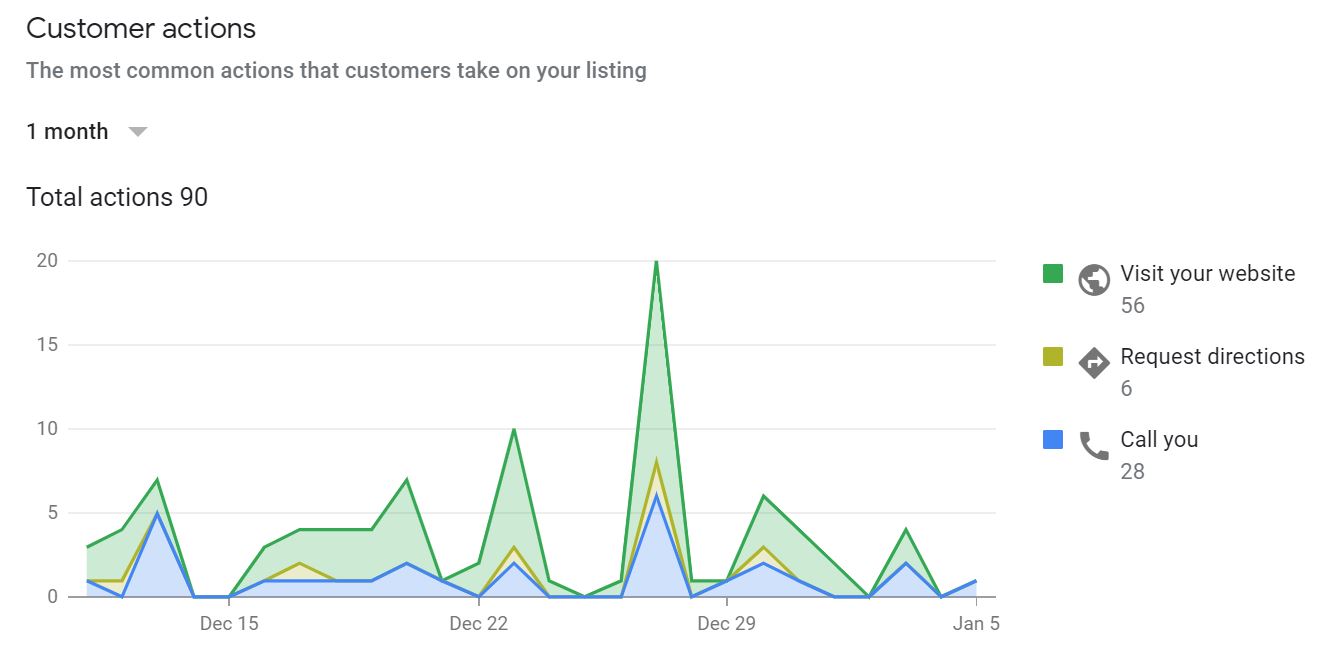 Here's a screenshot from Callrail for the same time period:


Conclusion:
If you're wondering if Google My Business is reporting an accurate number of calls in Insights – it is not – you're probably seeing 40 – 60% of the calls there.