I was fortunate enough to be on Gmail, Google Plus and now Google Domains in the trial period. Google entering the domain name space is very interesting to me. Below are some of my findings and first thoughts.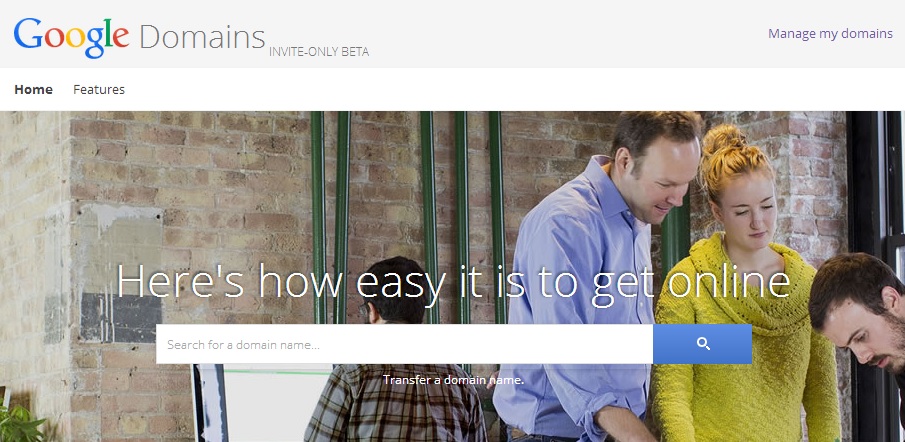 Some interesting features:
DNS: When you purchase a domain from Google your domain uses the same DNS servers as Google. This is by far the most intriguing aspect so far.
Free private registrations. This is an upsell at competitors such as GoDaddy.
Branded Emails. Google allows up to 100 alias addresses.
Registration: 12 bucks, not bad. You can easily manage A, AAAA, CNAME, MX, NS, PTR, SOA, SPF, SRV, TXT records.
Subdomains: Create up to 100
Website builders: Sop one thing they mention is that once you purchase your Google Domain, you will be able to create a new website instantly. More on this shortly.
Support: Phone and email support are currently available M-F 9-9.
Once you have purchased your first domain:
An email arrives that says "We think domain management should be simple, secure and reliable – everything should just work, with no unwelcome surprises. We also want you to succeed online, so we'll work tirelessly to bring you features, tools and products that can help you do just that."
Next you are presented with this screen. Note the little "ad" box at the top. Gotta love Google's transparency. Hovering over it makes a box appear which reads "Google may be compensated by some of these providers". Squarespace, Wix, Weebly, and Shopify are all DIY website builders. Screenshot: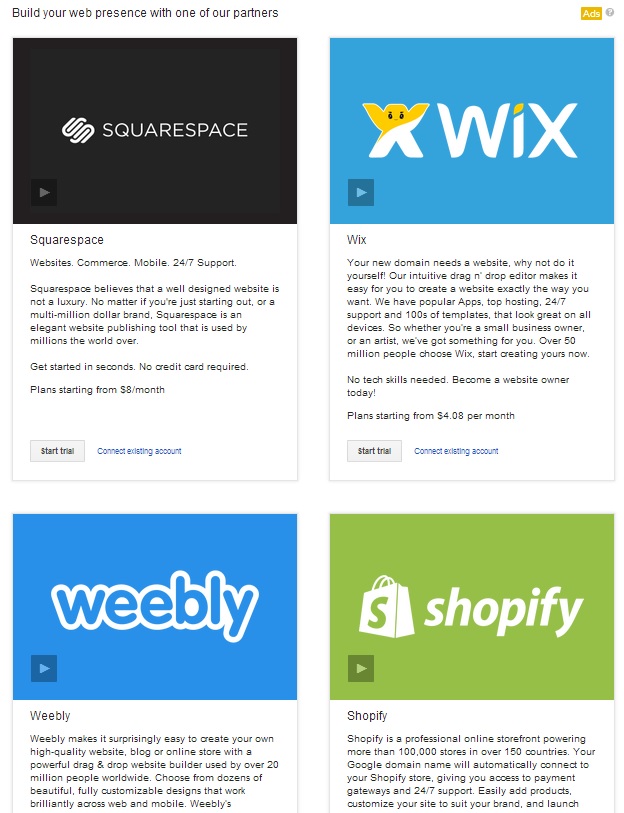 Settings:
The email, website, and nameservers settings are super clean and easy to use. This is quite the opposite of some registrars who bombard you with crummy upsells.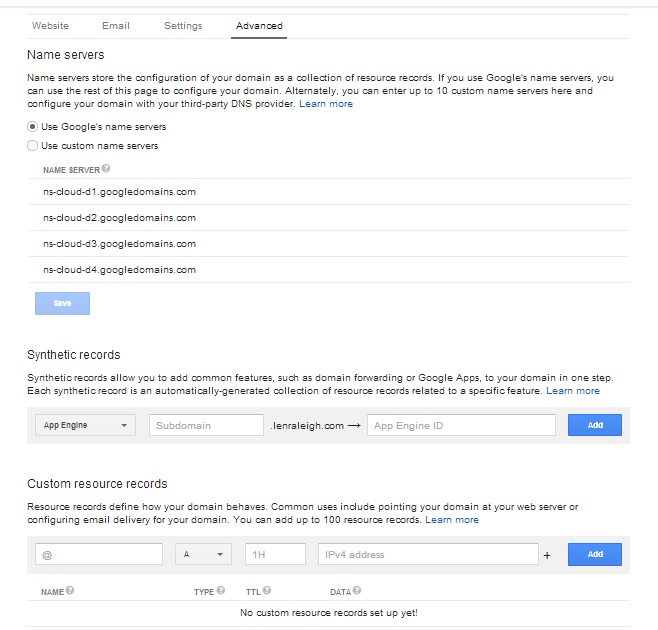 Overall:
This looks promising. I will update this article when I have more information.