Business owners can now add a "women-led" attribute to their business in Google My Business.
Google announced this new feature on International Women's Day.
This is what a business listing looks like with the new Women-led icon: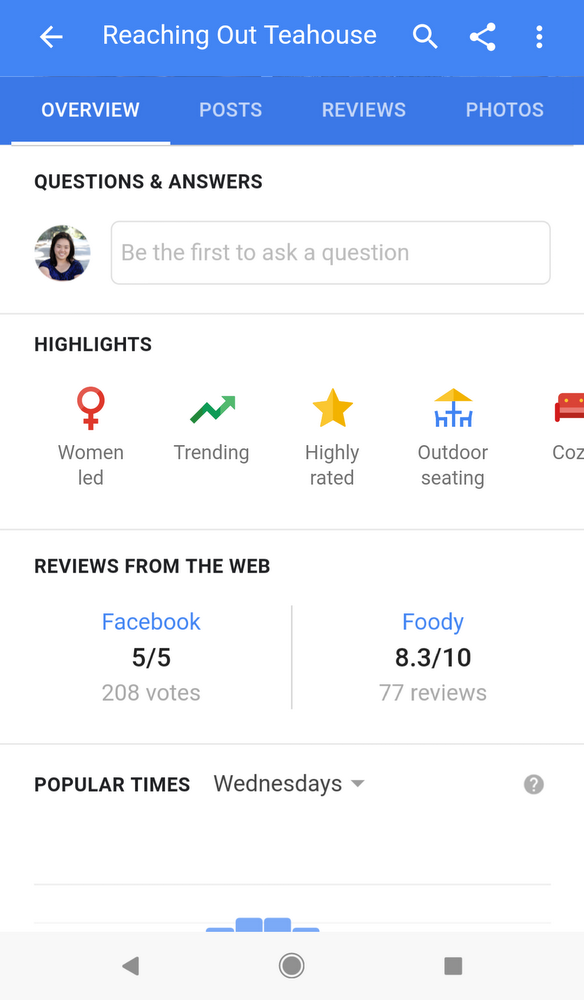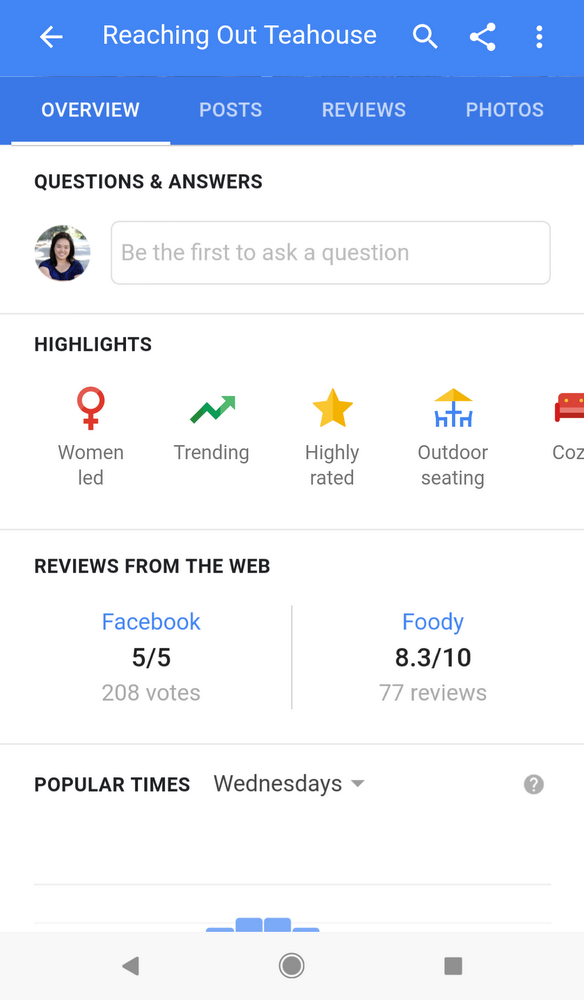 How to get the "women-led" icon
To add this feature to your Google My Business listing, simply log in to https://business.google.com and select "info" on the left sidebar and find the location called "offerings".
Here's a screenshot of what that looks like: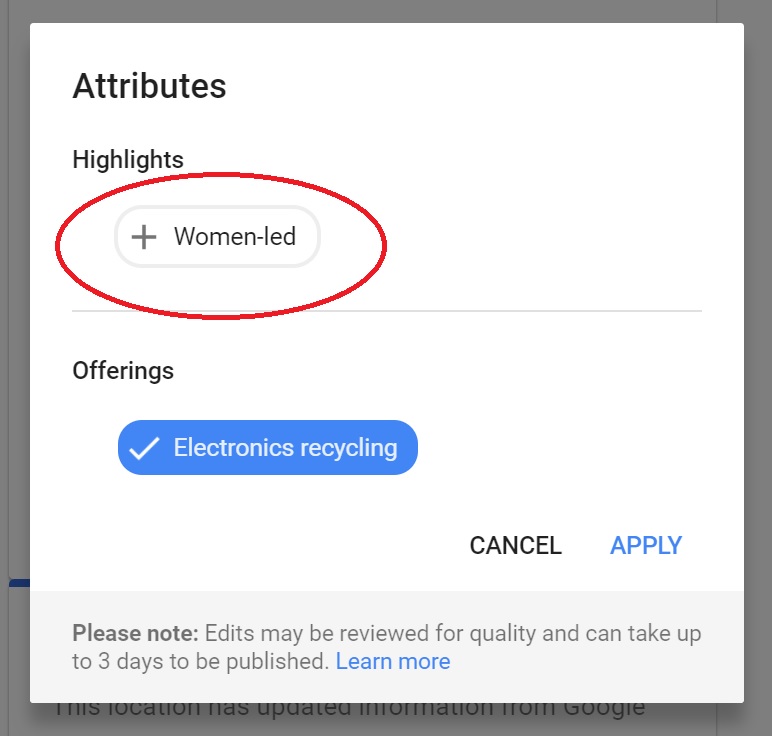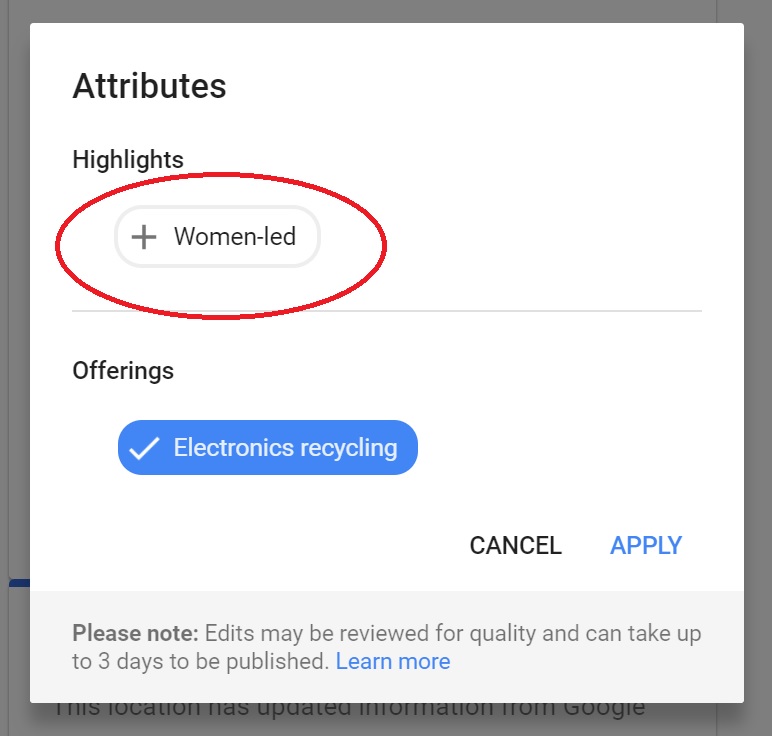 Is this a good idea?
I know hundreds of business owners all over the state of North Carolina and beyond and they're definitely a big mix of male and female business owners. I've never personally sought out a business based on that factor alone but I'm sure there are indeed people who specifically want a male or a female business owner, at least for certain types of services.. That's because people are biased. So, I could see people being more or less likely to click onto a business with this label.
Do you think Google should show other information about a business owner too?