On July 27, 2018, I received a notification from Google that my Google Bulletin account was now live. I went on Twitter and found people in India and Denmark tweeting about the new Bulletin feature as well. Considering the small size of the town I am in, there's no doubt in my mind that this is a major rollout and people who signed up for early access in many parts of the world will be receiving this notification today.
Google Bulletin allows people to post local news, articles, pictures and videos right to Google's search engine results page.
If you hadn't heard, Google Bulletin allows people to post pictures and stories right to Google. After it was announced back in January, two cities were able to test it, Oakland and Nashville. The stories display in local search engine results pages with no need for a blog. Yes, everyone is a reporter/blogger now!
This video may explain it a bit better than I can:
I'll be testing out the feature later today, so stay tuned for complete details and how this may impact businesses who blog, although I suspect that this will impact local publishers more than companies, and I can't wait to see how it works during breaking news events.
If you'd like your own Bulletin account, sign up and request access here: https://posts.google.com/bulletin/share.
Here's what the notification looks like: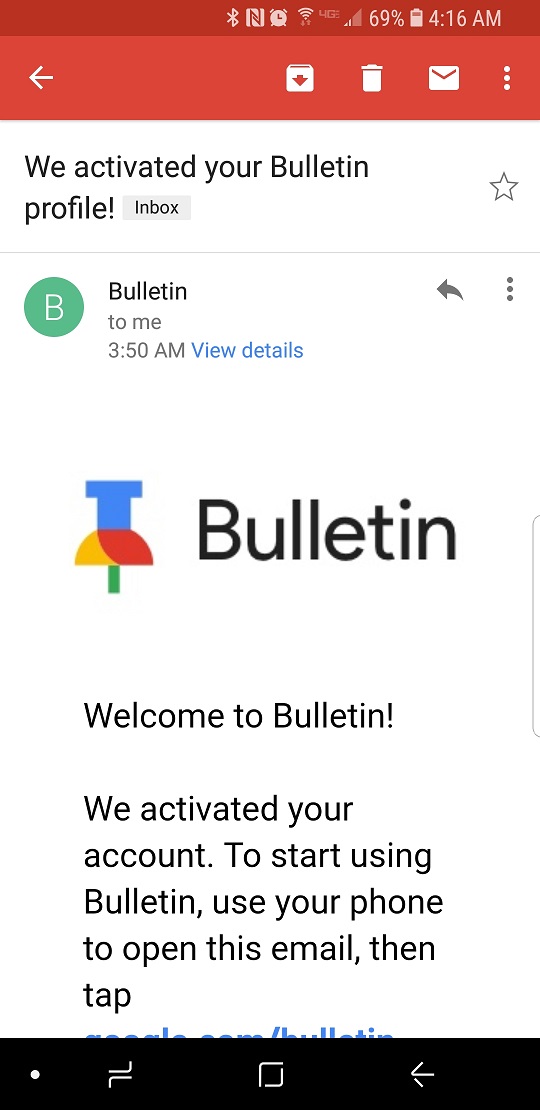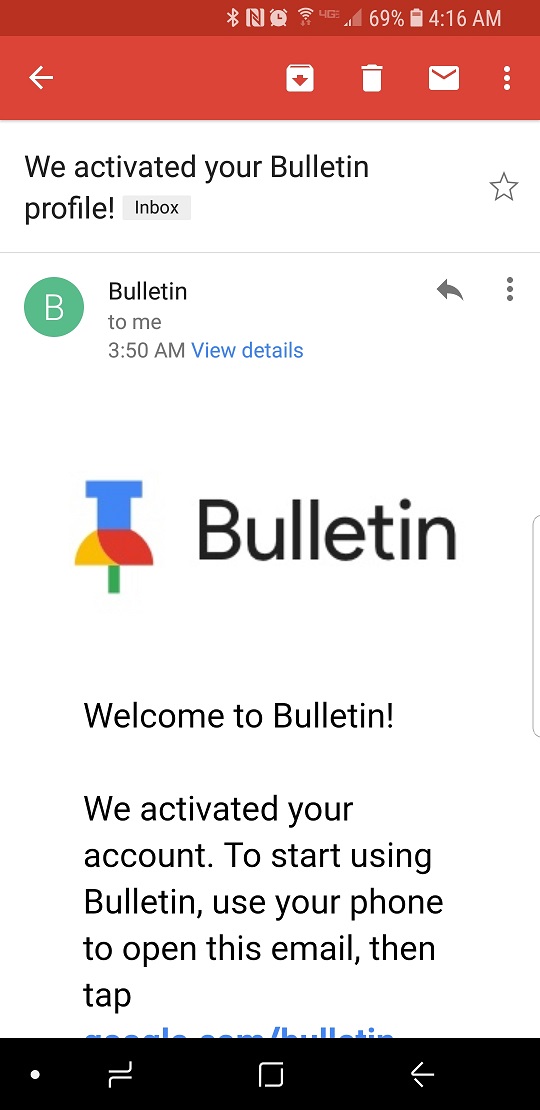 This is sure to shake things up in the news community. If you're a journalist, I'd love to hear your thoughts in the comments below.