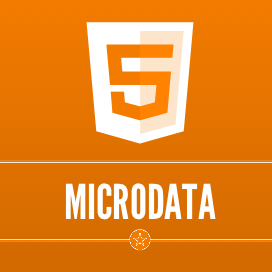 Please note: If you're an SEO customer of ours with a locally owned business, your website is already utilizing schema.org structured data markup. We've been implementing it for years as it only made sense to give the search engines as much information about your business as possible and that they would one day use it.
Bragging rights: This is why we're Telapost (Latin: Future of the Web). We've already implemented tomorrow's "tricks". In the early 90's, letting people know about your online presence involved printing information about it and taking it to the library. Of course, we have search engines these days, and you have to help them any way you can.
The announcement:
Today Google announced support for schema.org structured data markup on the Google Webmaster Central Blog here. The article covers corporate phone numbers such as customer service, technical support, billing support, and bill payment. You can also indicate if these numbers are toll free, suitable for the hearing impaired, and whether the number is global or serves specific countries. Menus, departments, business hours, and other examples are also provided on the Google developer's site here.
What to do if you are not yet using structured data:
If your current SEO has never implemented structured data on your site, you should have us do an evaluation of your website. There are likely plenty of other things that they have missed. We can offer a consultation and provide you with a checklist of things that your website needs, or implement them for you. Ranking well in the search engines has nothing to do with "tricking" them and has everything to do with following best practices and providing people with what they are looking for.
Predictions:
At the moment data in the Google Knowledge Graph is pulled from a variety of sources. For example, restaurant menus are sometimes displayed in the knowledge graph with data from sites like allmenus.com. Of course, Google is going to want to provide as much of this information they can themselves without the help of third party sites. It makes sense that using structured data wherever possible is the future of the web. I've been saying the same thing about Google+ Direct Connect for a while as well. If you're not sure what that is, please see my article What is Google+ Direct Connect.
Where else is structured data used?
Structured data is also available for articles. We'll leave a snippet below so that you can see what an article box looks like when displayed in an article. We're currently working on making these prettier and to display in a different location, so we rarely use them on our own site, but we will for this article. There is structured data for ratings, recipes, and many other things as well. More on this soon.