Beginning about a week or so before the Presidential Election, something odd popped up in Google Analytics in the Audience Overview section. The default page lists languages, but standing out in November many users were greeted by this message below. Note the "G" in Google is not a "G" but a special character (ɢ). That is "ɢ" not "G".
What happens if you visit Secret.ɢoogle.com?

You are quickly redirected to secret.xn--oogle-wmc.com and then to the longest URL I've ever seen, but it is basically a subdomain of ilovevitaly.com and the rest of the URL is Pink Floyd lyrics. The page you end up at looks like this: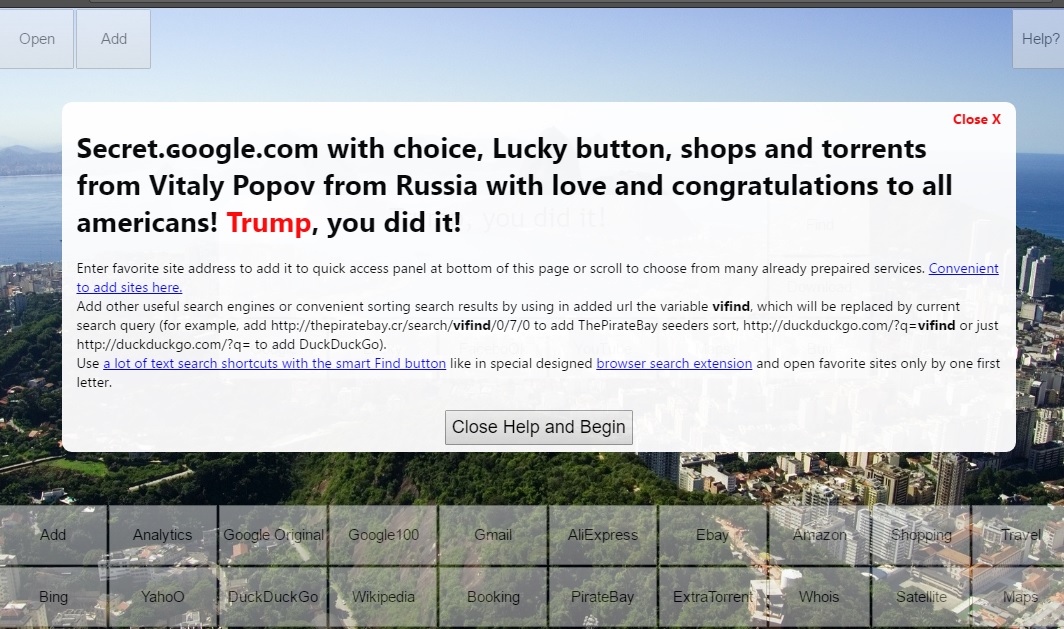 Who does this?
This is a Russian spammer, Vitaly Popov, who figures out neat and interesting ways to get traffic from "hacking" or spamming Google Search Console.
I think this guy is kind of funny. He annoys lots of people, but hey, you only live once. Aside from goofing up Analytics data for … everyone … he isn't doing much harm. I think it just prods Google into making easier to use filters so people can easily and reliably view their traffic without jumping through a bunch of hoops.