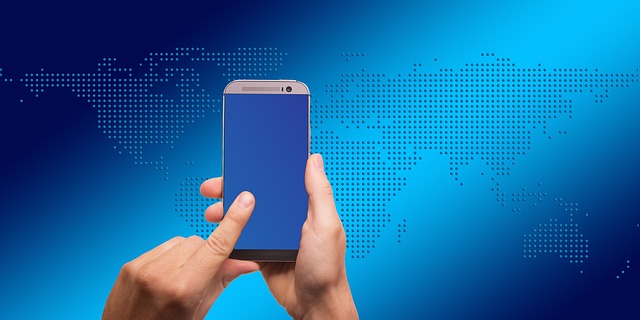 Below are my current thoughts, as of 2017, as to how Google interprets what I call "geographical relevance".
If you are looking for a highly technical whitepaper citing Google documents, this isn't it. Move along, 'cause you will be disappointed. But, Google has no word on this, and I have seen it first hand. So, if you want to read about my observations, read on.
What is Geographical Relevance?
Please allow me to provide an example before providing my definition.
Let's say you are an injury lawyer in Raleigh NC. You have a nicely performing website which ranks very well for "Raleigh NC Car Accident Lawyer". Then one day you type up a page and add it to your website called "Los Angeles Car Accident Lawyer". It totally flops and ranks on page 16.
What's up with that?
Geographical Relevance. Search engines have long tried to place a geographical relevance to websites, especially when it is a local business website. Of course, if you're in LA and want to order a pizza you don't want to see Tony's of Manhattan in your search results.
Google and other search engines know that Tony's is a business entity very far away.
Geographical relevance – the old way
Back in the day of keyword stuffing you could just plop a bunch of keywords into a page and probably get it to rank well, depending on the power of your website and toughness of the competition. The Raleigh attorney or the Pizza guy Tony could build out a page that:
Has the right title
In the content, mention people, places and things for the area
And just make it geographically relevant
For example, Tony might make a "Los Angeles Pizza" page which has a page title "Los Angeles Pizza – Call Tony's". And on the page he could mention that if you just hopped off a plane at LAX and are headed down the 5 and want a fresh pizza to call Tony.
Of course, Tony is a terrible example here, I am just trying to make a point.
How Google could determine geographical relevance
So I have long pondered HOW Google could determine geographical relevance.
For local search, Google is absolutely looking at your smartphone's location to deliver relevant local results. But what about organic search results?
It isn't a question of IF. It is HOW.
Here are some ways they COULD be looking at a domain or page:
Domain. I think in some cases Google assigns a geographical relevance score of sorts to an entire domain. If you have a general page about dogs or cats, this is probably not an issue. But if you have a domain dedicated to your law practice in Raleigh NC, it makes sense that your site will perform terribly in Los Angeles. Google could do this by vertical. They understand business entities via Google My Business and other local citations. (Almost) no optometrist, dentist, orthodontist or attorney in North Carolina can help you if you are in California.
Page. In some less competitive niches you can still rank a page in a city which isn't near you. But a page could have a geographical relevance to it, and I'm sure that it does. But in the case of the page, the difficulty of the niche and the domain "score" could outweigh the page value.
Links. Links are, of course, an important aspect in SEO. Does the page have links? Where are the links coming from? Are they coming from geographically relevant sources? Does the Raleigh attorney have California Bar links? What does the site link out to? I believe inbound and outbound links could play a role here.
Citations. Does Tony's Pizza of Manhattan have an LA presence? It is possible, but if they do they should have a local Google My Business page, Yelp page, etc., just like Domino's has.
Phone number and address. Does Tony's pizza have a Manhattan phone number and address? If so, why would their site show up in LA results?
Sometimes businesses are relevant nationwide or worldwide
Of course, there are legitimate reasons to have city pages in place. For example, Domino's Pizza has their site set up like this:
https://www.dominos.com/
https://pizza.dominos.com/
https://pizza.dominos.com/north-carolina/
https://pizza.dominos.com/north-carolina/durham/
https://pizza.dominos.com/north-carolina/durham/27705/
https://pizza.dominos.com/north-carolina/durham/27705/1201-cole-mill-rd/
Recap
Geographical relevance is definitely a "thing" in Google's algorithm. I can't prove it but I believe it is a combination of internal links, inbound links, geographical proximity of the link source, the business's actual location, content, and more. As time goes on, search engines will become better and better at determining which search results best fit the user and the proximity of some businesses will definitely be a factor.