The Holy Grail of advertising for law firms used to be the back of the phone book. It was the coveted spot, and only one firm could make in for that phone book in that calling area. All others had to scramble for the inside of the book and the size of the ad drove the number of paying clients.
The phone book is a thing of the past, and today law firms are found—and lost—by their online profile. It's a must to have an online presence and it must be positive. Part of that presence are reviews by customers and clients about the firm.
Just how important are these reviews?
Studies show that customers looking for a local business rely on reviews as a primary factor in making a decision when buying a product or using a service. This is underscored in a recent study by BrightLocal a marketing firm that helps local businesses build clientele and increase their profits. What they found in their 2018 Local Consumer Review Survey is staggering in terms of the importance of reviews and online profile for local businesses. Some of their key finding are:
86% of consumers read reviews for local businesses (including 95% of people aged 18-34)
57% of consumers will only use a business if it has 4 or more stars
91% of 18 to 34-year-old consumers trust online reviews as much as personal recommendations
89% of consumers read businesses' responses to reviews
Bottom line, if you want business, your online profile must include good reviews and at least a four-star average. Unfortunately, this necessity leaves many law firms feeling they have no choice but to get good reviews—even if they have to get fake reviews.
Fake Reviews Professional Ethics and the Law
At first blush, it seems that getting purely fake reviews should be unethical if not illegal. But it turns out that it's not that simple. For attorneys, if something is unethical, it's "illegal" for them. It may not land them in jail, but it could jeopardize their license to practice law. In most states, the conduct of attorneys is overseen by the state's supreme court which has rules that govern attorneys.
So what about fake reviews? A quick search failed to reveal any state that has a rule directly addressing the use of fake reviews by a law firm. However, all states set boundaries on what a firm can promise their clients both in their contract with their client and how they advertise.
Most state's rules are similar, and even some use the same language in certain sections. All states prohibit firms from making false or misleading statements in their advertisements about their services. This is to prevent clients from being guaranteed certain results from the firm.
Third Party Exception
Reviews however, aren't statements made by the firm, rather they come from third parties, and by definition, these statements aren't from the firm. So, does that mean that the rules don't apply to fake reviews?
To answer that, we need to look at the nature of the fake review. If the fake review came from a third party, then the firm can't be punished. However, if the fake review was generated by the firm, then the answer changes to "maybe" they can be punished.
How's that for clarity?
Lawyers and their Loopholes
Not surprisingly, there seems to be a loophole where fake reviews are concerned. If a law firm paid for a billboard that had a fake people say fake or false things, this would violate the rules against false or misleading advertising. If the firm advertised on their website that a bunch of clients said great things, and they were completely made up, this also would be a violation for making false claims.
But what if a third party said fake things? This is where it gets loopy. If someone posts something or gives a review of their experience, then the firm isn't to blame, even if it turned out to be completely false.
However, if the firm paid for knowingly fake things, then it MAY be a violation, depending on the state's interpretation of their own rules. The answer rides on that how that state interprets "advertise" and "payment". If the firm knowingly paid a third party to lie for them, then it would be a violation if they used it in an ad. But what about a post on Facebook or an online review?
This seems to be a bit murky. Many state's rules don't directly address review sites or social media sites.
Closing the Loopholes—Sort Of
Some states have attempted to address the issue of online advertising and bring it into compliance with old-school advertising like radio, print and television. Florida amended its rules to include "computer-accessed communications" to be under the code's advertising restrictions.
This means that any advertising or communications paid for or promulgated by the firm made online prohibits any misleading information, including:
References to past results,
Promises of results,
Testimonials,
Statements characterizing the quality of legal services.
So the question then becomes whether a fake review paid for by the firm comes under this new code provision? Florida succeeded in making a firm's online advertising subject to their rules of conduct, but the jury is still out on whether fake reviews by third parties are a code violation in Florida.
What can be Done?
So, relying on the lawyers to police themselves hasn't paid dividends. However, the next best thing may start to clear things up a bit: A good old American lawsuit. Law firms understand how important a good review is, and up to 49 percent of firms have been said to be using fake reviews.
The review sites are hitting back and suing the law firms that are tweaking the reviews on their site. Yelp, a review site is suing a San Diego, a law firm for putting fake reviews on Yelp's review site. According to a complaint filed by Yelp, a law firm got their first review on Yelp and it turned out to be negative. Suddenly a flood of very positive reviews came in, and Yelp contends that they were made by the firm itself and this damages Yelp's reputation. So they sued.
To be fair to the law firms, they are at the mercy of some of these review sites and many firms feel that they have no choice but to level the playing field. After all, if a fake negative review gets posted, does the firm have any recourse?
So, what is needed is clear direction by the states' rules of professional conduct that outlaws certain practices while still allowing the law firm some recourse to combat fake negative reviews. Until this happens, each consumer needs to be wary of the possibility of fake reviews and take those review with a grain of salt.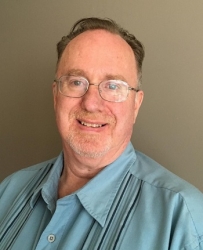 Latest posts by K.L. Poortvliet
(see all)