I was on a legitimate news website the other day in early 2018 on my Android phone (this also affects iPhone and desktop computer users) and up popped up a message for "Amazon Membership Rewards".
This is NOT a legitimate message; the website is impersonating Amazon.
The message reads:
Congratulations Amazon.com User, you have a chance to get a gift!

Every Monday we select 10 lucky Amazon.com users randomly to receive a gift from our sponsors. This gift is ONLY for users in United States! This is our way of thanking you for your constantly support for our products and services.
The message then offers a fake time limit to respond.
Here's a screenshot of what the message looks like: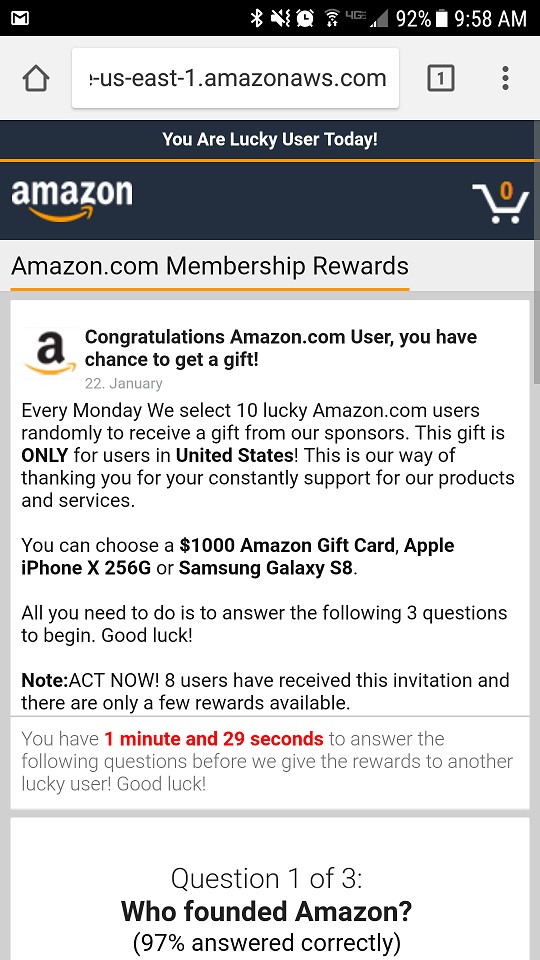 Amazonaws.com and buckets
The message is very poorly written but some people think the iPhone X, Gift Card or Galaxy S8 giveaway is the real deal because they see "amazonaws.com" in the URL. This is because the scammers have taken advantage of Amazon "buckets". Without going into too much detail, you can host a file in a bucket and you get a URL which looks like one of Amazon's.
Here's the offending URL to see the scam in action:
http://amazon.com-gift.com.s3-website-us-east-1.amazonaws.com/?_subid=2mmd0mfdpcnsh9fk&_token=uuid_2mmd0mfdpcnsh9fk_2mmd0mfdpcnsh9fk5a65fc207d8245.89857292
Why is my local news website hitting me with spam?
I wrote about this in January 2017. Unfortunately, most publishers are desperate to make money and will let questionable advertising networks post ads on their site. Sometimes these advertisements are pushing out malicious software which can steal bank account information, plaster your laptop with ads, trick you into taking surveys or infect your cell phone. For more information please read: News Websites Accidentally Showing Fake News.
How the scam works
A lot of people who see these messages pop up think that their browser is hijacked or that they have an infected phone. The popup occurs through ads on publisher websites with sneaky javascript. The good news is that your device is not infected. This scam exists to tricking people in to taking surveys.
Some people call these survey scams or survey spam.
For the sake of this article, I decided to play around with the scam and pretend that I was taking the bait for a $1,000 Amazon Gift Card, iPhone X or Samsung Galaxy S8.
So I clicked the link.
First, I was given a quick quiz, which asked me 3 simple questions, such as "Who is the President of Amazon?" (Jeff Bezos, of course).
Upon completing the quiz, I was presented with 3 treasure chests. Yay! lol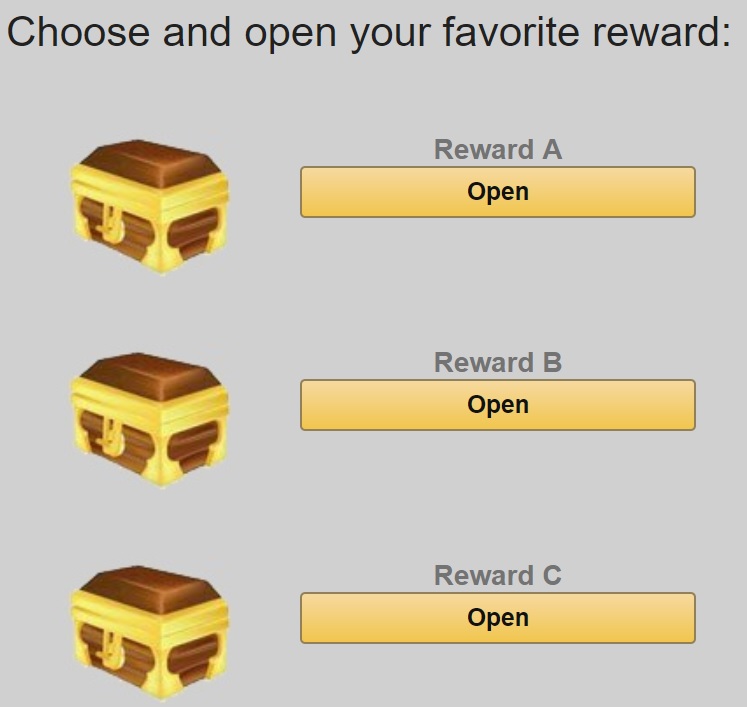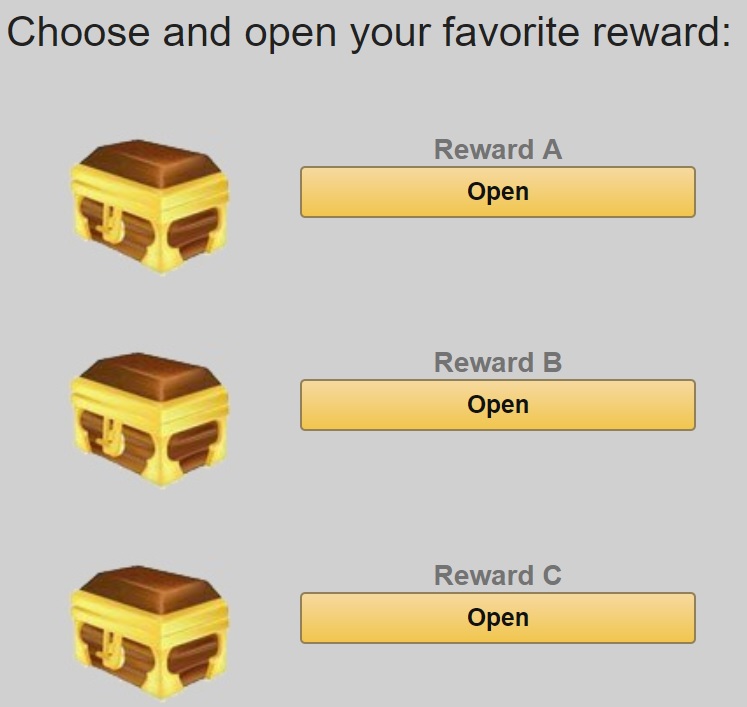 I picked treasure chest B and was told to claim my $1,000 reward: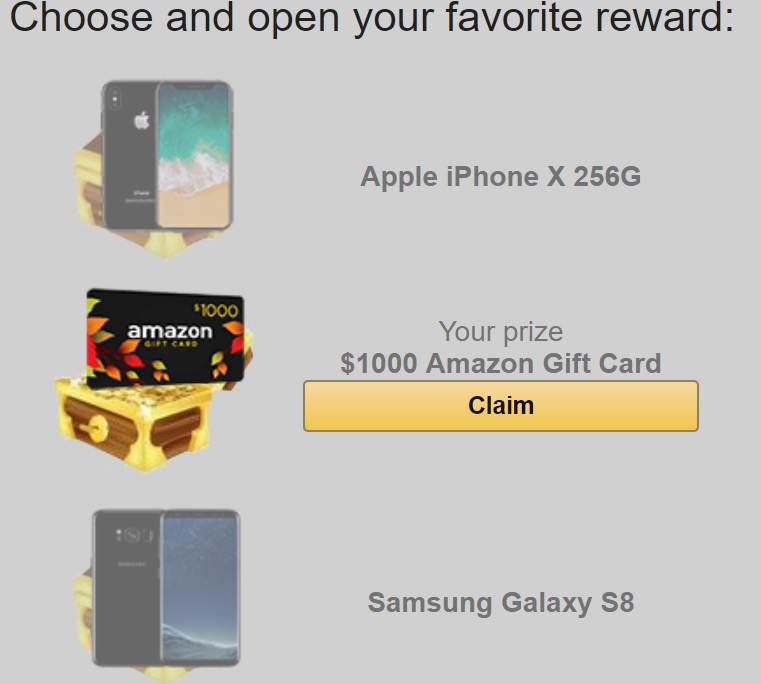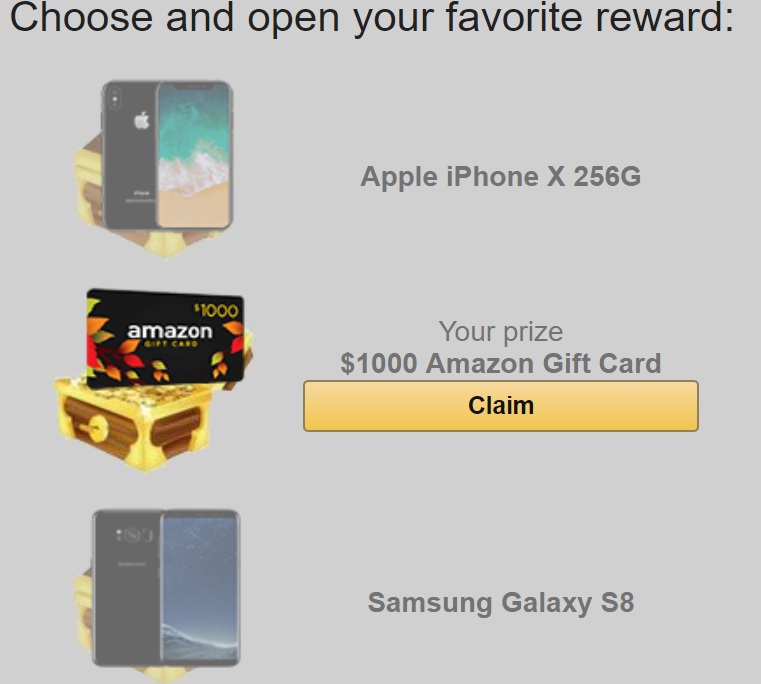 But once I clicked to claim my reward, I was then asked to answer more questions with this screen: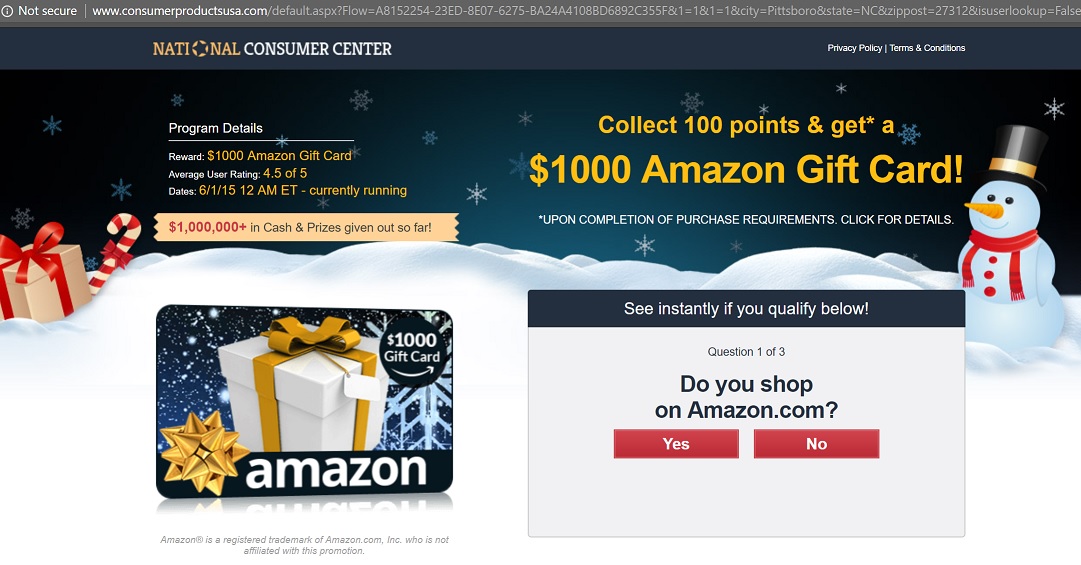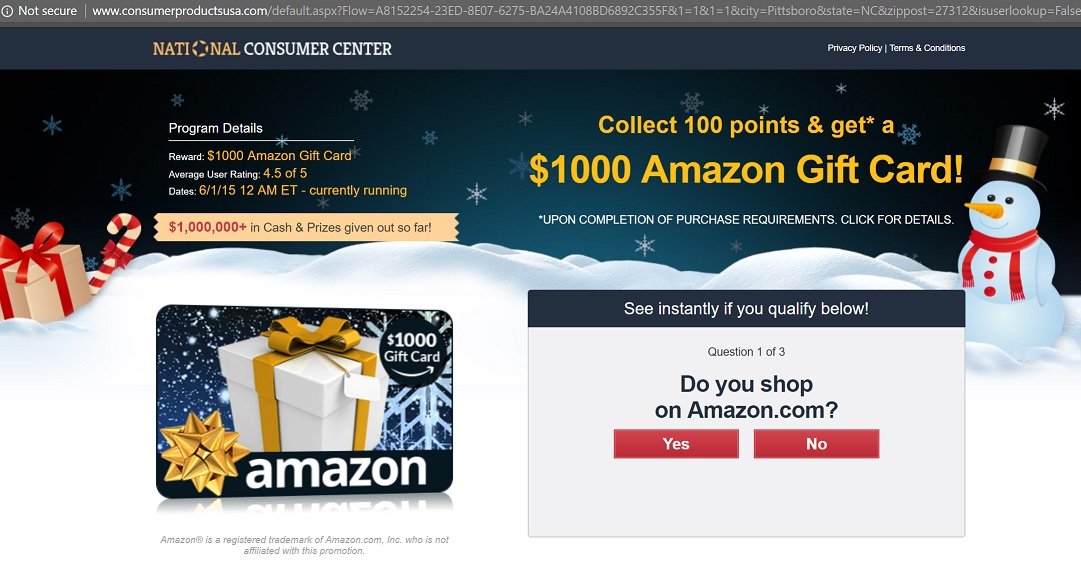 If you haven't heard of them, this is the infamous "National Consumer Center" survey.
This takes you down a rabbit hole of answering 100 questions. If you use your legit phone number and email address, you will later receive dozens or possibly hundreds or maybe even thousands of "offers" in the mail, by phone, by email and by text.
Here's a screen which pops up a bit later: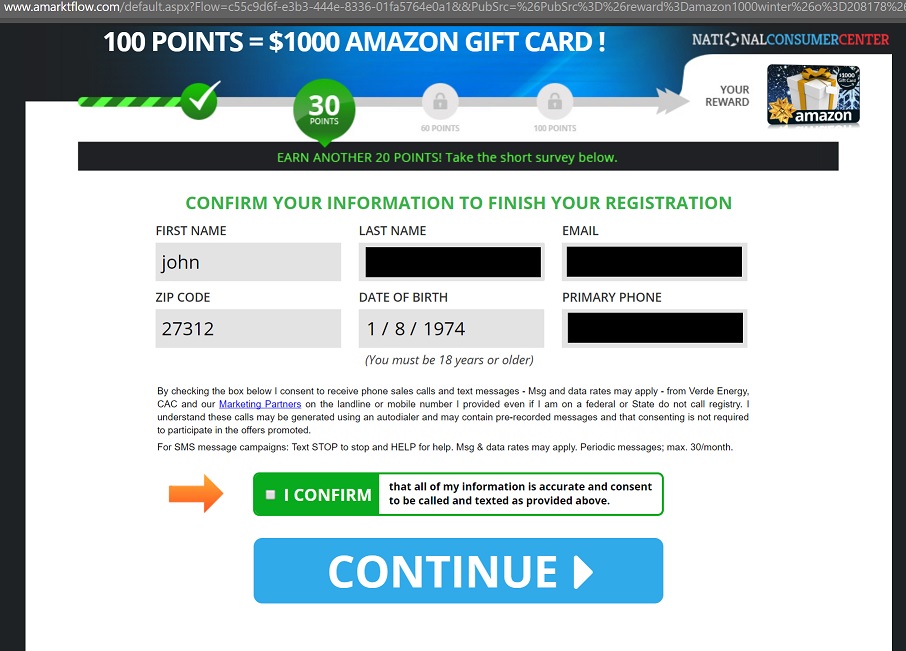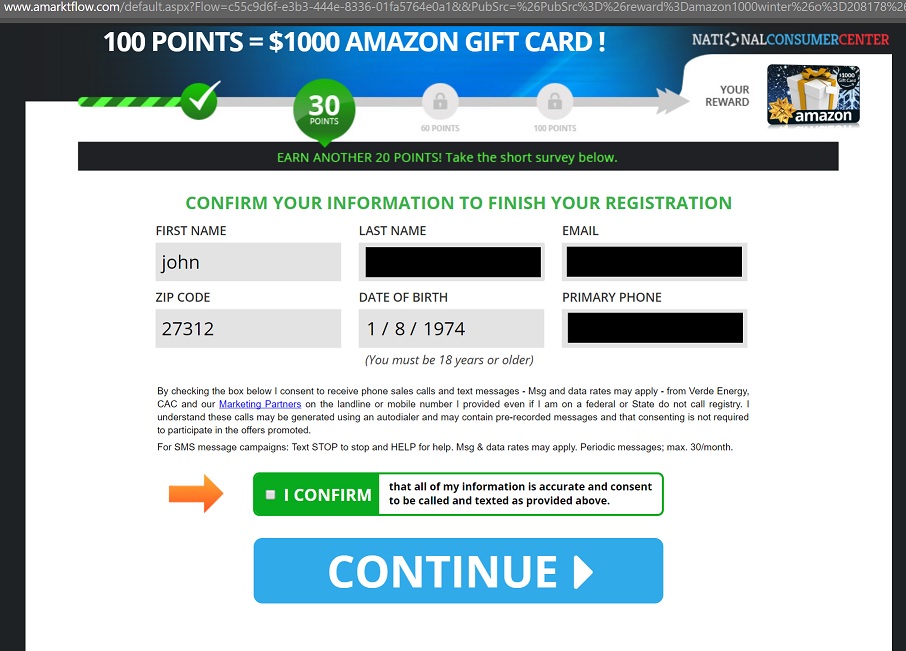 This has been going on for years
If you haven't guessed by now, you're probably never going to meet the requirements needed to get a free $1,000 gift card or an iPhone X or a Samsung Galaxy S8. This survey has been around the net tricking users for at least half a decade now, if not much longer.
Did you get tricked by this?
Please let us know in the comments below.