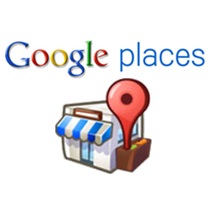 Over in the Google Product Forums there is a thread asking about a random email that Google has been sending out to business owners. It is vague and appears to be a phishing attempt, but it is actually a legitimate email.
The email reads:
Hello,

Due to changes in Google Maps, we'd like to inform you that unless you review and confirm the information in your Google Places account, we will no longer be able to keep and show it to Google users after February 21, 2014.

As a result, on this date your listing "business name here" may be deleted.

If you wish to keep your listing active, follow these three easy steps:

1.        Log in to your Google Places account
2.        Review and update your information
3.        Click the "Submit" button

Sincerely,
The Google Places Team
A Google employee jumps in and states:
If you did receive this email, don't worry. Please log into Places for Business, take a look at your business information, update it if necessary, and click "Submit." You'll need to do this for all listings in your account by February 21, 2014, so they can stay on Google Maps. Otherwise, you'll need to add your business information and undergo PIN verification using Google Places again.
According to the thread, this is only affecting users in Australia (for now). Usually when there is an update coming they'll start with one area, then move on, so we could get these same notifications in the US soon.
This tells me that there is probably change on the way. Not that it would be a surprise, this is Google Places that we're talking about.