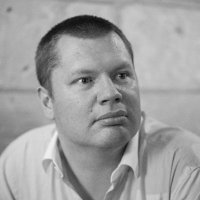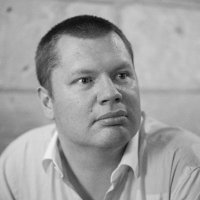 I am pleased to publish a short interview that I have recently conducted with Stuart Langridge, a British SEO Manager that works for an online casino firm, based in Malta. Stuart has worked in online marketing and SEO for more than a decade, for a media firm, as an SEO consultant to businesses in multiple sectors and Head of Marketing for a fantasy football game.
Is the Casino website in Great Britain?
Actually no. I am from the UK, so you are right to ask, but the company I work for has several casinos targeting different European countries in different languages. For example, our main brand is Swedish, we also have a Norwegian language site, plus another that is targeting Sweden, Norway and Australia (in English) called CaratCasino.com, that we recently signed a deal for.
This kind of approach – having multiple brands – is actually quite common in the casino space. We are a small, young firm, so we are not yet as visible as we need to be in the SERPs – these are big mountains to climb.
The legislation of gambling is unusual in Europe because there are EU rules and national rules, so which countries a firm targets depends on the licenses that they hold. For some reason that I don't understand, the founders of a very large percentage of European casino firms are from Sweden. It then becomes quite natural for these companies to focus on Nordic clients, making these countries very competitive and the SERPs very tough.
Where are online casinos located?
A very large proportion of the European casinos have some sort of presence in Malta. That is where I live and where the firm I work for is based. A number of years ago the Maltese government created legislation to attract the gaming sector and it was very successful. Without exaggeration, there are probably more than 100 companies that have an office within 2 miles of where I am currently sat.
Is user experience a factor? Do people download software?
There are actually a small number of firms that create and operate the slot and casino games. They then license their use to other websites. In some respects, this makes a lot of the online casino sector quite generic because most sites host most of the games. It also means that marketing becomes a major differentiator between companies, making brand building and then being able to bring players back to your site is very important.
The games can be played on any device, meaning that there is a growing market for casino and slot games on smartphones.
Do you do any PPC?
Pay per click advertising is very restricted, again because of the licenses that companies have. For example, all casinos in the UK must have a UK license. With a UK license, it is possible to have a Google AdWords account, so the cost per click is high, because the betting firms and casinos are marketing directly to potential players. Just taking one phrase at random, "online roulette" shows at $122 per click in AdWords in the UK.
In contrast, there are other countries where it is virtually impossible to advertise and as such there are almost no PPC advertisers and those few that can pay very little per click.
This sounds challenging, but another challenge is simply getting started. I have learned from previous experience in another firm that it can be very difficult to open an AdWords account when you are a licensed business.
Do you do any CRO?
Yes I do, currently on one of our sites. When a business is paying as much as a casino does to attract new clients, conversion is a very important area. Testing registration and deposit pages, email funnels and bonuses is vital if the site is going to be profitable in the long-term.
Is there an active affiliate sector?
Yes, the affiliates drive a lot of revenue for the gaming sector. The Panda update by Google hit lots of casino sites that were using spammy links and this opened the door more for affiliates. I think that some casinos are still very uneasy about committing to SEO because they spent so much money in previous years and had their fingers burnt.
Now, the big affiliates dominate the SERPs and it takes a lot to outrank them. In just the last few years there have been a couple of huge companies built around their gaming affiliate SEO. There is one that I can think of that acquires other affiliates, including their PBNs, and I am told that they now control tens of thousands of domains! That is not easy to compete against.
Do sites get natural backlinks?
No. I have been very successful in the past running content marketing campaigns and I like to think that I know what I'm doing, but in betting and casino, it is virtually impossible to get legitimate sites to write about and link to you.
One problem that the sector faces is that in the pre-Panda days, every firm was doing outreach and trying to buy links, not just in casino, but in most sectors. This means that over time, almost every blog and website owner has received emails asking to buy links, so everyone knows that if they want to build that link, someone will pay for it. On top of that, there is the "adult" nature to casino which puts lots of webmasters off from linking.
What are the main link building tactics?
Following on from my previous answer, there is very little choice for most gaming sites than to buy links. Whether as an operator or as an affiliate you can't get started in SEO in gaming now without having serious money backing you.
In fact, there can be a very limited number of websites and blogs in many languages that would be suitable for linking purposes. Just take a moment to think about how many sites would be appropriate for links in, let's say, Norwegian or Danish. It really can be difficult to buy links!
Do most online gaming sites use black hat SEO?
If you consider buying links to be black hat, then yes, I would imagine that virtually all gaming companies do this to some degree. However, there are some firms that have very strong relationships with affiliates and do not even try to generate SEO traffic. For them, the affiliates handle the SEO and the email lists.
I personally have no experience in the really dark arts of SEO. I have friends that work in other gaming firms that have told me that some of their brands have been under attack from thousands of spammy links being built per hour, but thankfully I have never had to deal with that myself. Presumably it is their competition building those links, but I don't know any of the details.
Want to see more SEO interviews?
If so, stay tuned to the blog or sign up for the mailing list. Feel free to connect with Stuart via his LinedIn page or visit the site he works with, Carat Casino.