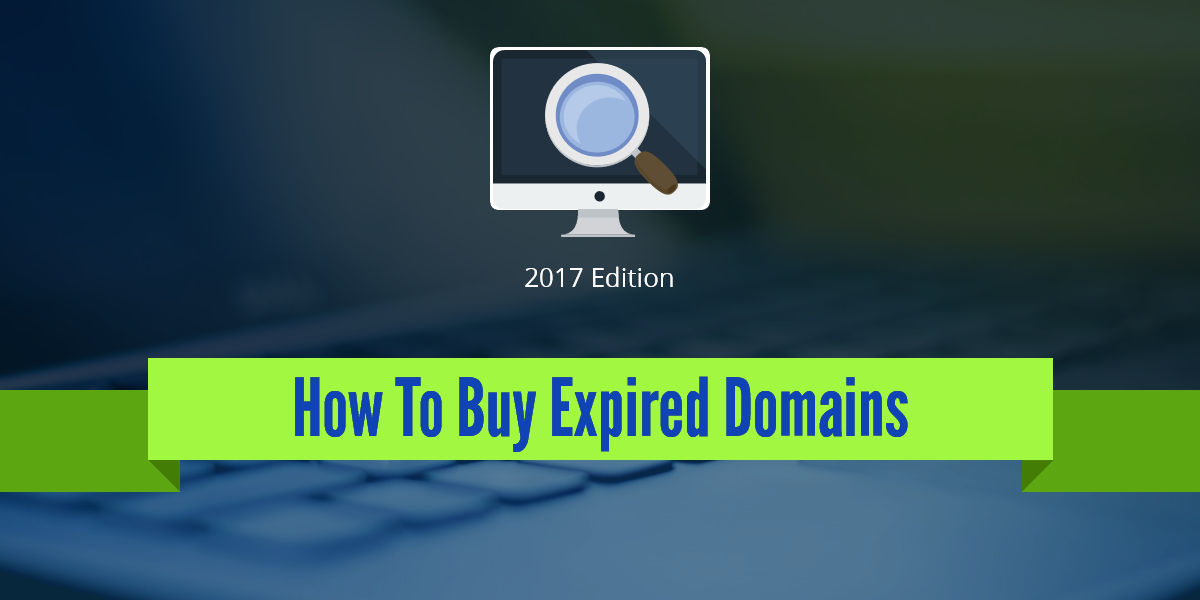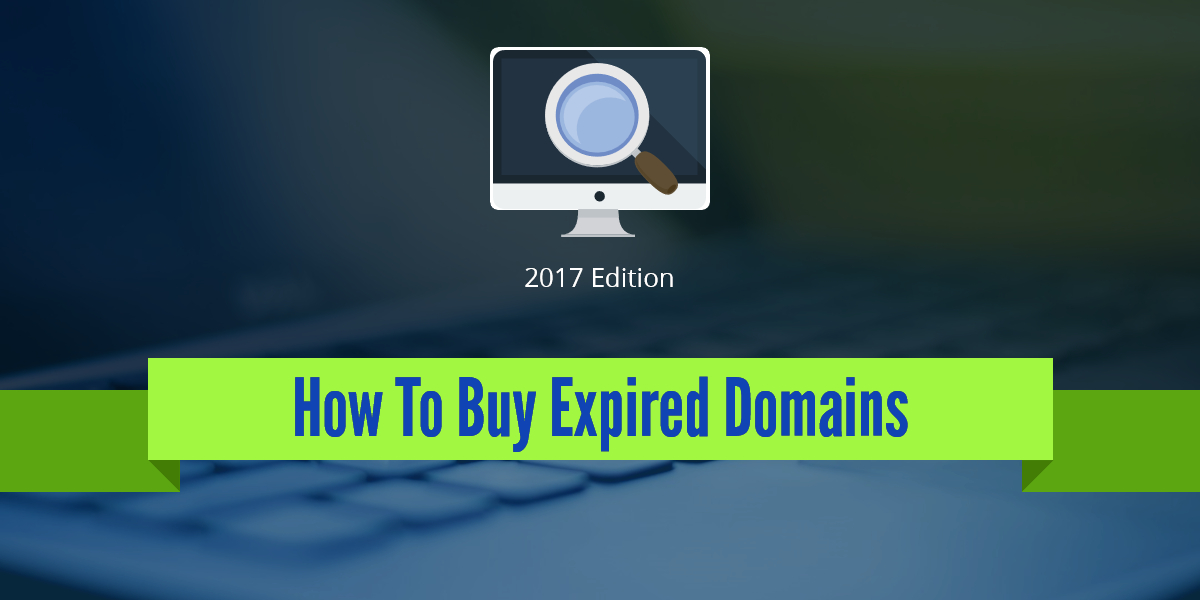 Post updated 3/2/2020 with new auction house information.
In late 2016 an expired domain came up that I wanted. So, I began my journey to purchasing my first expiring domain. I had bought many domains over the years that had previously expired months or years ago, but this is one that others could potentially have their eye on, so I wanted to drop catch it.
There are many how to guides on the Internet which are a little out of date, some good information and some misinformation out there. I will (attempt to) address all below.
What is a drop catch?
A drop catch is the process of registering a domain as soon as it has fully expired.
After a domain name has expired, and redemption periods have passed, a domain goes into a deletion phase, which usually lasts 5 days. At the end of the deletion phase, the domain is dropped from the ICANN database and can be registered by anyone. This is when the domain has "fully expired".
A domain name's life cycle
Before you buy your first expired domain, you need to know how the domain life cycle works. Here it is:
Available
When a domain is available, it has no special status codes. You can simply go to any registrar, such as NameCheap or GoDaddy, and register it.
Registered
A registered domain name is in good standing with the registrar. When a new domain name is registered or transferred, it must remain with the current registrar for 60 days, after which, it may be transferred to another registrar if you are changing registrars or selling the domain.
Expired
There is a lot of misinformation on the web about expired domains; this is because almost every registrar handles them a bit differently. Usually a domain is in expired status for around 30 days, although from what I have seen, they are usually in expired status for 5 – 45 days.
In some cases people let the domains expire when they no longer want them, and in other cases people simply forgot to renew them. In the event someone forgot, most website owners discover their domain has expired when their website goes down or their email quits working. When the site goes down domain owners will usually see a message when they go to visit their website that says "this domain has expired" or "this domain may be for sale" or "this domain is parked" or "this domain has been suspended". If you forgot to renew your domain and it expired, now is the time to renew it.
This sometimes happens accidentally. For example, Yahoo small business was recently taken over by Aabaco. Many people have emailed me to tell me that they were suddenly receiving random emails from "Aabaco small business" and deleting them or marking them as spam as they had never heard of the place or thought it was some sort of scam. Mergers and acquisitions of registrars are frequent on the Internet.
Redemption Grace Period (RGP):
(Registry Status: redemptionPeriod) This is a 30 day window, created to prevent domain sniping / domain hijacking, where a domain owner may contact their registrar to resolve any issues, which usually involve non-payment. If a domain has the status of redemptionPeriod, your registrar has asked the registry to delete your domain and make it available for registration by others.
Pre-Release:
As far as I know, as of 2017, nobody else has added "pre-release" to their domain lifecycle page, but it is very important to be aware of. Registrars partnered with NameJet allow domains to be purchased exclusively via NameJet in a pre-release phase. (See the "auction house partners" section below to determine if the registrar the expiring domain was registered through is partnered with NameJet or not).

Pending Delete:
(Registry Status: pendingDelete) A domain will remain in this status for several days, after which time your domain will be purged and dropped from the registry database. The usual amount of time is 5 – 8 days. (Status code "pendingDelete" may also be mixed with "redemptionPeriod" or "pendingRestore")
Deletion
At this point the domain has been deleted. What happens next depends on the registrar. In many cases, the domain will be in this status for a day and then it will "drop" back into the registry so anyone can register it. However, some registrars, such as GoDaddy, will send the domain straight to their auction, then the domain only makes it back to the registry if nobody bids on it.
Drop
After a domain "drops" it becomes available to the general public. However, domains about to enter the public registry are heavily monitored by "domainers" (people or companies who make a living buying expired domains).
Lists are generated 5 days in advance alerting people and companies interested in expired domains of domains which will soon be available. Backordering services and dropcatching services allow people to get the first chance to buy these domains. In other words, you can place an order to grab one of these domains on the drop the second it becomes available. Otherwise, you may be waiting seconds, minutes, or hours to be able to register a domain via a normal registrar. If someone has a bid out at a dropcatcher, they are going to get the domain long before you get a chance to buy it over at GoDaddy or NameCheap.
How to buy an expiring domain
The steps to order an expiring domain are:
Determine the current registrar and their associated auction house (a list of auction houses is below). Years ago people would put out bids with multiple dropcatching services. As far as I know, this is no longer necessary. As per the list below, if a domain expiring at register.com, you will want to do your backorder at NameJet. Plenty of registrars have no auction house partner. In those cases, you can use the dropcatching service of your choice. My personal favorite is SnapNames, although I am not an expert domainer – I have only bought a handful of domains but I was very happy with SnapNames. A list of backordering services is below.
Backorder VS bidding
There is a lot of conflicting information online about this. Some of the articles you will find out there used to be correct but are no longer accurate in 2017.
Below I will lay out what I DO know about backordering expiring domains vs bidding on them.
Lots of people fear that if they place a backorder on a domain, the company doing the domain backordering will put the domain into auction automatically, thereby driving up the costs. I believe some companies DO practice this.
On my last 2 orders, I personally used SnapNames. The first domain order went into auction. I put an $800 bid in, and I won the domain for $79 with no additional bids. This made me skeptical, but the second order I placed went through with no auction necessary. I believe SnapNames is being honest and provides a legitimate domain backordering service. With SnapNames, you can place a backorder any time before the drop, and as long as nobody else has placed a backorder, there will be no auction. In the event 1 or more other people have also placed a backorder on your domain, the domain will enter a 3 day auction once dropped (and acquired by SnapNames).
Even if you do place a backorder with a company such as SnapNames, there is a chance that someone else will have also placed a backorder with one of the other dropcatching services out there, but I think this only matters when a domain is dropping from a registrar with no auction house partner.
Domain Name Registrars and the Auction House Partners
There are thousands of ICANN-Accredited Registrars. Most registrars do not use an Auction House. Below are the registrars I am aware of and their associated auction partner.
| | |
| --- | --- |
| Registrar | Auction House Partner |
| Wild West Domains | GoDaddy |
| Endurance | GoDaddy |
| Public Domain Registry | GoDaddy |
| TuCows | GoDaddy |
| eNom | NameJet |
| Name.com | GoDaddy (as of March 2018) |
| Melbourne IT (Aabaco) | NameJet |
| Network Solutions | NameJet |
| Register.com | NameJet |
| Domain.com | SnapNames |
| Dotster | SnapNames |
| Moniker | SnapNames |
| NameCheap | GoDaddy Auctions (as of June 2018) |
| BigRock | GoDaddy Auctions |
* For a larger, up to date list, Michael Cyger at DomainSherpa maintains an updated list of Auction Partners here. I don't want to copy it and put it here, plus it looks like Michael keeps it up to date. I highly recommend viewing it.
Drop catch services
Here are some popular places to backorder expiring domains:
Recovering Lost Content
Once you have secured your old domain, or you have snagged the domain of your choice, you may or may not want to restore the content that was once on it. If you have no backup, you likely have 1 option, the Internet Archive's Wayback Machine. It is slow, clunky, and is difficult to navigate, but is awesome.
If you are going to reproduce someone else's content, make sure you are aware of copyright infringement issues.
Third party scrapers exist, as well as services such as Wayback Downloader and Wayback Machine Downloader. Just Google them. They scrape all the content off of the Wayback Machine for you and will even import it into WordPress for you, as well. It won't be perfect, but it will save some time.
Reasons people Drop Catch domains
There are many reasons people and companies purchase expired domains. In fact, there is an entire profession dedicated to this called "domaining". Here are a few reasons people purchase expired domains:
They forgot to pay their registrar. They just want to obtain what used to be their domain.
SEO Value. Old domains often have links pointed at them. Links help a site perform better. Some people in the SEO world purchase domains to drastically reduce the workload of building links to a site. Many in the black hat world use this tactic to purchase several expired domains, rebuild them, and then they have access to their own network of websites which may be used to link out to target sites. This is known as a Private Blog Network, aka PBN.
They like the name. Many domains, especially domains with 4 or 5 characters, are highly desirable. Or, maybe you sell widgets and widgets.com is coming up for sale.
Google News. I recently did a brief study on expired domains, approved for Google News, were being purchased, revived, and then used to spam Google News.
Resale. Domainers and Domainer companies pick up desirable names (eg: Think TexasLawyer.com) and resell them. They typically charge $2,000 for a domain. They may be sitting on an inventory of over 1 million domains. In fact I personally know of a company who has a 1.2 million domain inventory right now. That is a lot of domain names!
I have to give a shout out to some of the people below; their articles made it possible for me to successfully buy my first expiring domain. While some are dated, these guides are still useful and have helped thousands of people.
Finding Dropping Domains
If you are looking to purchase an expiring domain, there are many ways to discover domains which will soon be on the drop. I personally have used SnapNames for this. I am not the expert here, but here are a few places where you can find dropping domains out there such as JustDropped.
Resources:
Here are some additional related resources to assist you with purchasing an expired domain.
Please let me know
If you have any questions or comments, please add them below.