I run several high traffic blogs and see all kinds of strange spam. Even someone as experienced as me is almost tricked on occasion.
Today I received an email from Josephine.bergson@lltconsulting.net. This email came through my contact form and was not flagged as spam. The email said that if I clicked on the link in her email I would be taken to a page that would show me the banner that LLT Consulting wanted to display on one of my websites, and that they would pay me anywhere from $450 – $750/mo display this banner.
How to tell this is a scam:
There are many ways to tell that this message is a scam. First of all, they have no idea how much traffic the website is getting. A banner ad on this site was not worth $750. On some of my other sites, they'd be looking at $5,000/mo to get an ad on it.
I fired the link up on one of my Linux boxes. Upon arrival I could see the Java exploit. If you visit this link on a Windows PC that is not up to date you would be infected with some sot of Trojan. Never click on a link a stranger emails you.
If you Google Josephine's email address you will see that her spam is littering blogs everywhere. Assomeone who used to work in IT removing malware, there is no doubt in my mind that this one single scammer has wreaked havoc on hundreds of machines (or more).
Usually by now you know the message is spam, but, the very curious can do a "who is" request using Who.is. If the domain is new, registered to a funny name, in a foreign country, renewed recently, and does not belong to a legitimate sounding company you can be sure that the email has ill intentions. In this particular case, the domain is registered to someone in Czechoslovakia.
Stay safe, bloggers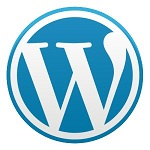 Scammers, spammers, and script kiddies target WordPress websites all of the time. Secure your site, keep it backed up, and delete emails that are too god to be true.