Today I was on my local news website, WRAL.com, and I saw one an ad box which screamed "SCAM" at me. Having been online since 1988, I tend to see these things from a mile away. The headlines were just too outlandish. So, of course I clicked on all of them. As an Internet marketer, I like seeing the way people make money online, even the scam artists.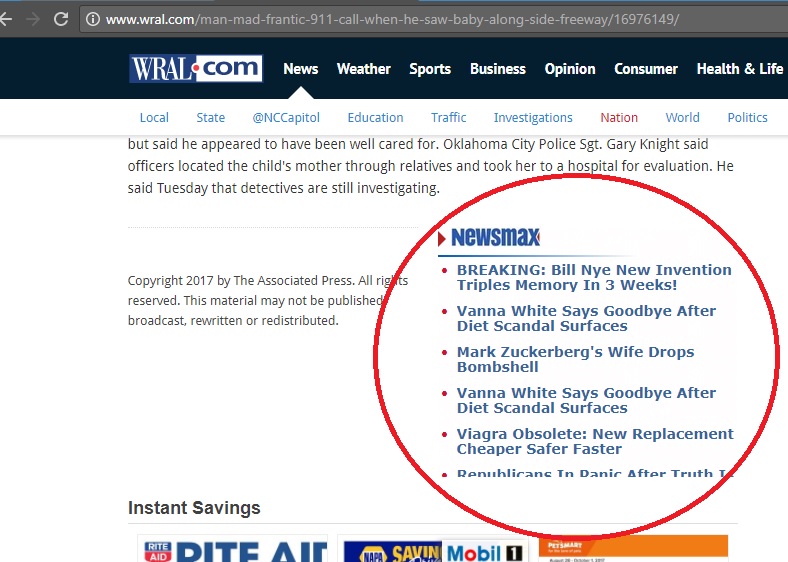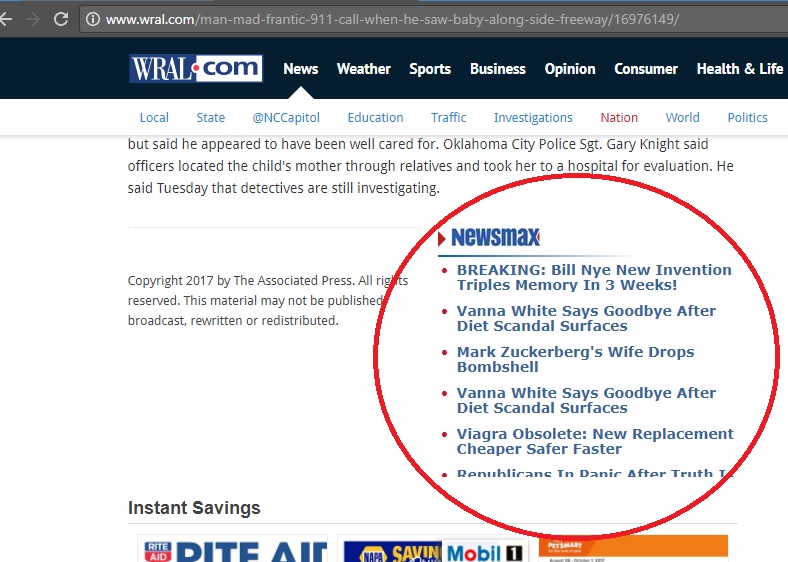 In this case I clicked the article which read "Bill Nye New Invention Triples Memory in 3 Weeks!". I knew before I clicked it that I'd see some pill, probably given away for "free". The problem with these deceptive ads though is that there is always fine print hidden away. People think they're getting something for free but it costs $90/mo pretty much forever.
Fake Business Insider Website
Upon clicking the fake headline I was greeted with a fake Business Insider website.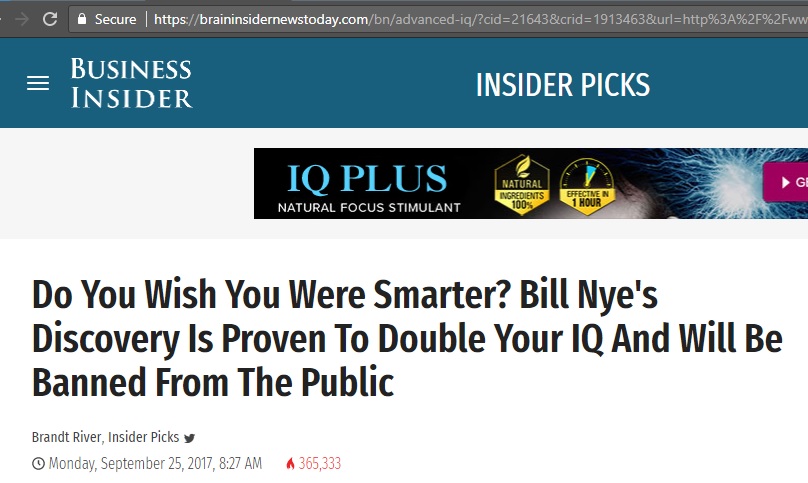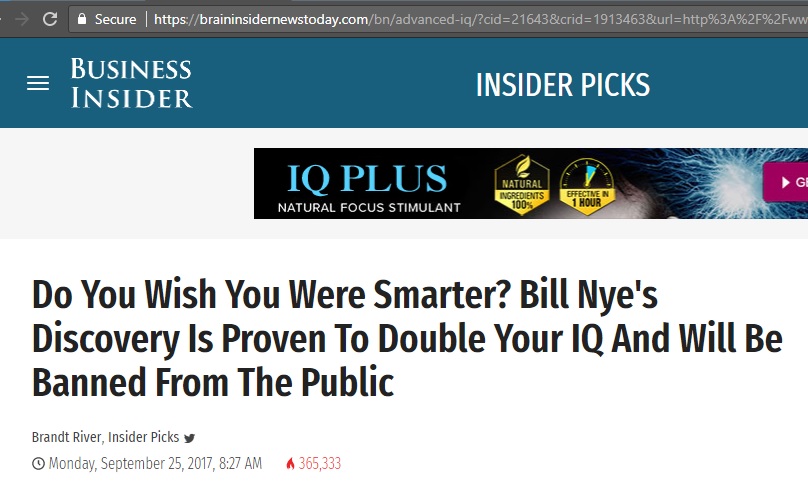 The true Business Insider website is www.businessinsider.com, but this site is braininsidernewstoday.com. The fake site has a fake news headline which reads "Do You Wish You Were Smarter? Bill Nye's Discovery Is Proven To Double Your IQ And Will Be Banned From The Public".
I didn't read all of this article but it basically has a bunch of Bill Nye the Science Guy quotes and pictures and goes on to talk about the miraculous capabilities of Advanced IQ. It says something about a Harvard Study which resulted in this huge breakthrough and you could end up being so smart that you may end up owning mansions, yachts and jets.
They even say that Steven Hawking used Advanced IQ: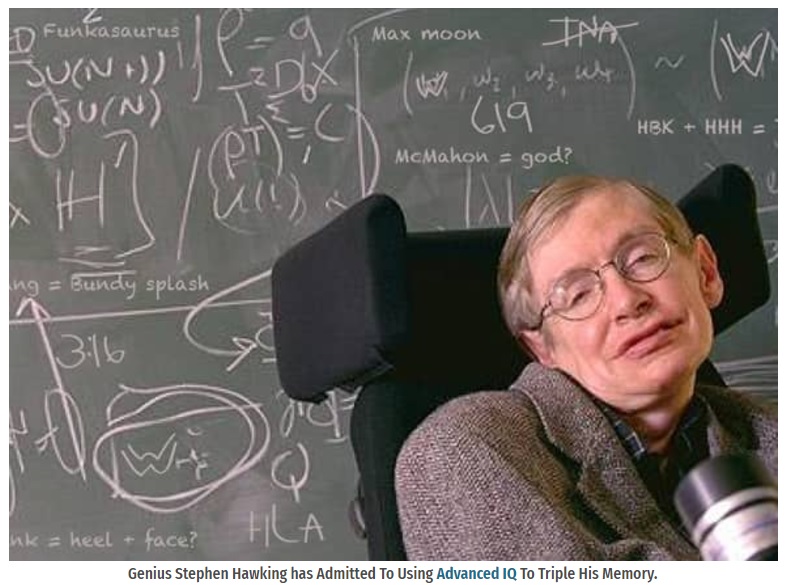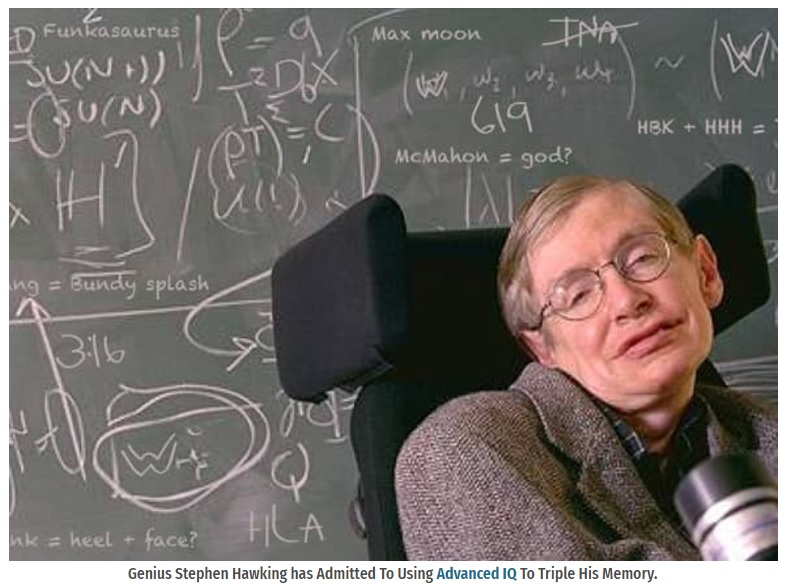 Is Advanced IQ a scam?
The ads are fake and the Business Insider website is not real. Is this Advanced IQ doing this or an affiliate marketer? Who knows! A brief Google search brought up for me several fake review sites. After looking at the site, I could not find any real ingredients listed.
I did search Harvard's site for brain boost and they DO have an article available on how to boost your brain and they tell people that after decades of research they recommend people take a quick walk to boost their brain.
WebMD does have an article about brain boosting pills. They point out that no pill can make you a genius if you aren't one.
Fake Facebook Comments
At the bottom of the fake web page, there are what appears to be recent Facebook comments in place. In the marketing world, some call this "social proof", however, these are not from a Facebook feed, these are indeed fake: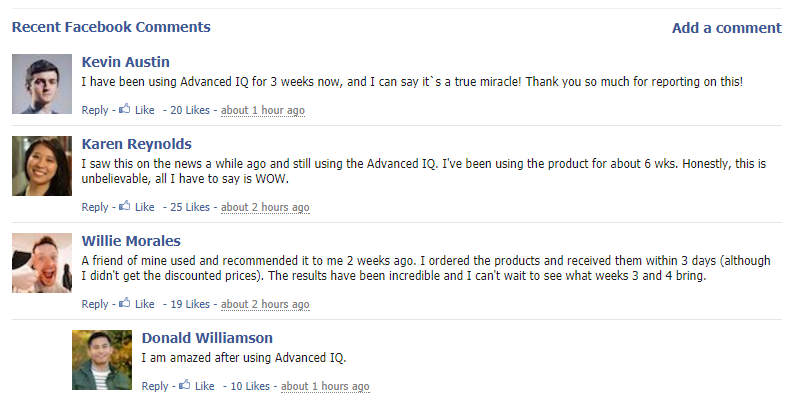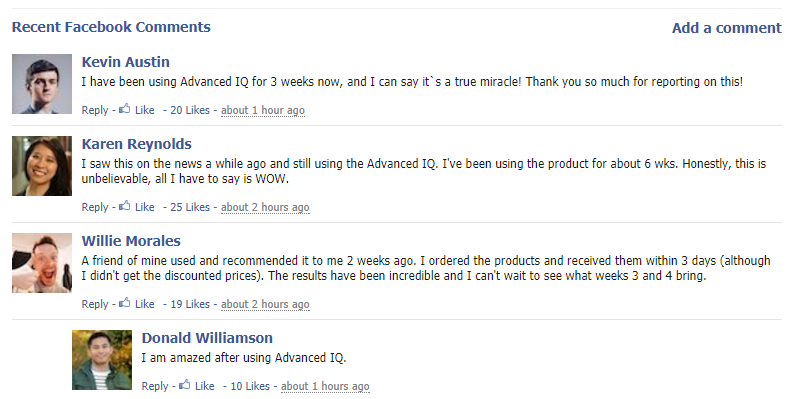 Watch out on check out
On the checkout page, people think they are trying out this product for $5.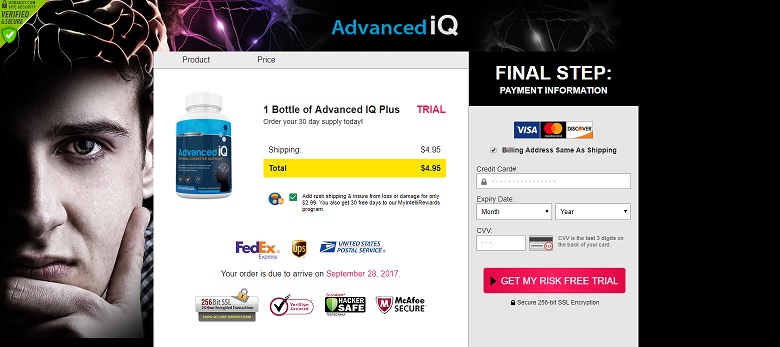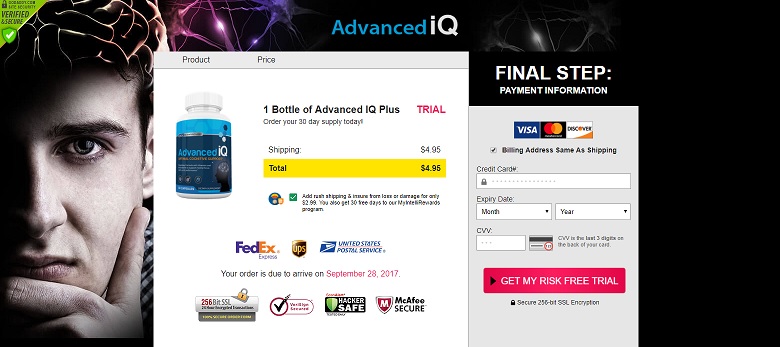 But if you don't scroll down, you will soon discover $90 charges appearing on your credit card.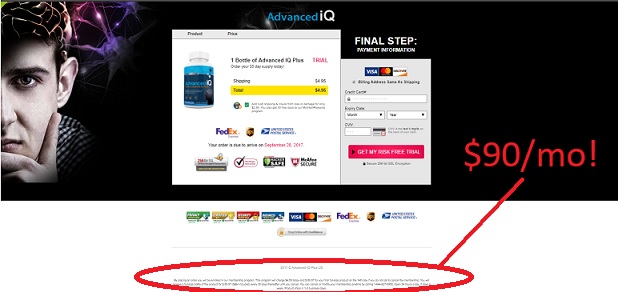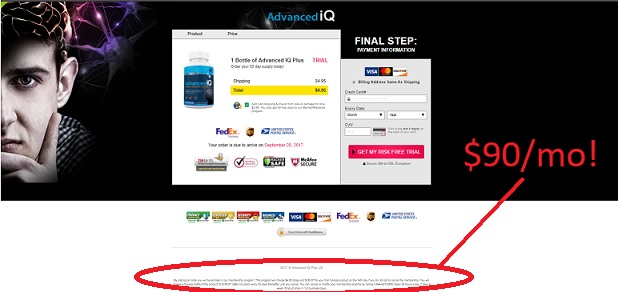 How to actually get a boost
I personally like to go to the gym. I find myself very focused afterwards.
The only supplement I've been able to find online with actual reviews by people who Amazon has verified as actual users is neuroIGNITE. The ingredients are clearly listed here and the pills are not just crappy caffeine pills. neuroIGNITE contains Bacopa, St. John's Wort and Ginkgo Biloba for focus and clarity. Here's an affiliate link to this product. Check out the reviews for yourself and speak to your doctor before taking anything questionable:

Do you feel scammed?
Don't feel bad, the website looks very legitimate.
Please let us know below how you arrived at this website. Was it through an advertisement on a news website like Fox, ABC or CNN?
If you purchased it, did you cancel the charges on your credit card?