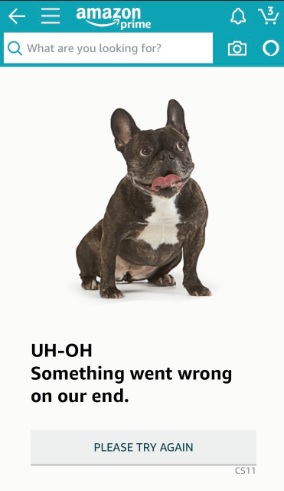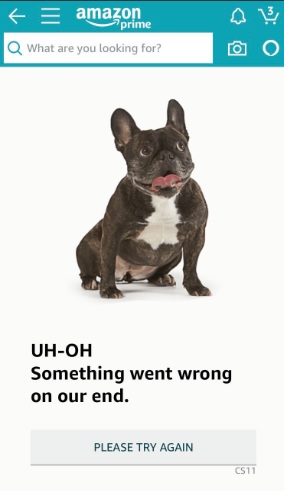 Perhaps the thing I admire the most about Amazon is that they are constantly trying new things. Of course, some of these things fail and others are massively successful. When something doesn't work out, they learn from it. One of my favorite quotes is from Jeff Bezos himself which is "Failure and innovation are inseparable twins".
In 2015, Amazon PrimeDay launched. It was a disaster. The deals were terrible. Think soap on a rope style items. Over the years, it has gotten better, and it's so popular now that many large companies have sales the same day, generally the third Monday of July. That brings us to #PrimeDayFail2018.
Best Tweets of #PrimeDayFail 2018
What went wrong in 2018? People rushed to Amazon to make impulse purchases. Everyone tried to checkout at once, and the servers couldn't handle it. Of course, users took to Twitter to express their disappointment or make silly jokes. As the day went on and the instapots sold out, people grew angrier and angrier.
This TV is a good deal though:
Here are some of the funniest tweets from PrimeDay 2018 users who couldn't checkout.
Should be working. Planned on shopping, but currently scrolling through tweets about #PrimeDay pic.twitter.com/UocbNw3CSK

— Amy Hertsenberg (@amyhertsenberg) July 16, 2018
Amazons IT department currently. #PrimeDay pic.twitter.com/XTJtF33yWj

— Emma Blackham (@emmamary4) July 16, 2018
Oh I get it, the Amazon #PrimeDay deal is that you get to save 100% of your money. pic.twitter.com/Nlm5Syy1tW

— Emjay (@emjayy033) July 16, 2018
Dear @amazon,

I think your next benefit for Prime members should be letting them put stuff on a #PrimeDay2018 wishlist, and then you simply notify them if the item is on sale that day.

I'm not going to sift through 100K+ knock-off crap items in *hopes* of a deal.

-Everyone

— David Rosenthal (@MakeYourselfNrd) July 15, 2018
Amazon #PrimeDay – more crashes than the August return of students to Lawrence. Thankfully, no report for us on this crash.

— Lawrence Police (@LawrenceKS_PD) July 16, 2018
Build-a-Bear Workshop: We had the biggest promotion fail of 2018
Amazon Prime: Hold my beer#PrimeDay⁠ ⁠#PrimeDay pic.twitter.com/Ldp99pWLzW

— KristinDeLuciaMorgan (@kmorgan76) July 16, 2018
When I die, I want all the Amazon CEOs and people behind #primeday to act as my pallbearers so they can let me down one last time. 😫 I buy into the hype every year and, every year, it sucks.

— Heather (@hcrowedizzle) July 16, 2018
Weekly meeting at @amazon to prepare for #PrimeDay :
"Do we have everything prepared, enough server space, etc?"
"Well, that's really taken a backseat to the dog photo project."
"Sure- how's that coming?"
"Great. Another photo shoot today with a very cute dog."
"Carry on."

— Sabrina Carmichael (@MsSabrinaEileen) July 16, 2018
Build-A-Bear – We made the most disappointing marketing hype day ever…
Amazon – Hold my package and watch this… #primeday #primedayfail #fail

— Jamie walker (@Redroanaqha) July 16, 2018
Here's all the stuff that I've bought this #PrimeDay pic.twitter.com/zAkTJlJr4R

— Angel (@AngelBlabber) July 16, 2018
This is why @amazon shouldn't let people access prime day with a free trial because it pisses the people off that actually pay for the service #primedayfail

— Jackie (@jpkinderman) July 16, 2018