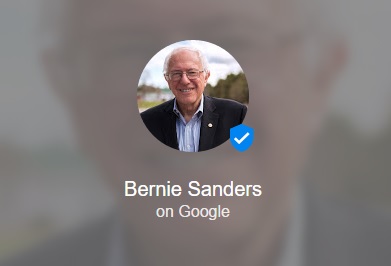 Google Podium Accounts can be tough to track down. I will begin keeping track of them here on the blog. If you are looking for the permanent link to the candidate's Google Podium account, look no further, it is right here:
https://posts.google.com/share/gbP5-ep5
I suspect that after the campaign ends Bernie will get to keep his verified Google Podium account.
Here's his Snapchat too: