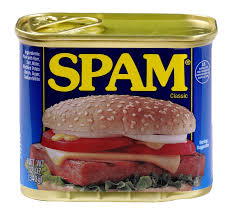 I get so many spam SEO emails, I don't even know what to do with them. I usually delete them. After hitting [DEL] 6x a day for 20yrs I have finally decided to start adding them to this website. I will just paste them in the comments section below as they show up.
How do I know this is spam?
Basically, any "SEO agency" that emails you is spam. Good SEO people have people crawling to us on a daily basis and we do not need to sell worthless services for $69/mo.
If you see them below, you know they're idiots.
Update 8/12/2016:
I was posting the spam emails blow, but I have since changed my mind to post just the titles. I do not want Google to think I am offering any of these services; they are so scummy I do not want their text on my site!
I create content and do SEO for law firms, small businesses and companies worldwide. I have been generating traffic online since 1992. I have owned multiple successful companies. I'm an organic eater, nature lover and German Shepherd owner. Feel free to
contact me here
.