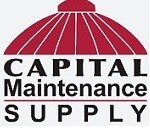 Capital Maintenance Supply was recently put together and launched. We set up the site for performance, entered all products, figured out a way to estimate freight shipments and integrate this into the shopping cart, worked with BigCommerce staff on canonical and other SEO issues, configured GeoTrust SSL certificates and an eCommerce payment solution.
We're closely monitoring the performance of the site. With our marketing the traffic picked up in under 60 days. We also added a small PPC campaign and several sales have been placed this week.
A few of their popular items include:
Ice Attack Ice and Snow Melter
Epoxy 3 Component Patch
Heavy Duty Citrus Orange Degreaser
I create content and do SEO for law firms, small businesses and companies worldwide. I have been generating traffic online since 1992. I have owned multiple successful companies. I'm an organic eater, nature lover and German Shepherd owner. Feel free to
contact me here
.