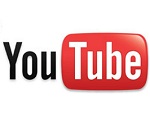 Paid YouTube Subscriptions coming soon?
Rumor has it that paid subscriptions on YouTube for specialist video channels are coming soon.
Mashable reports on it here. (Google has not made this official yet, so we're citing it as a rumor.)
At this point I'm not sure if the content will be pay per view or subscription based, but I do love the idea.