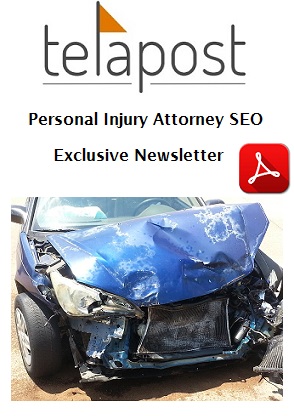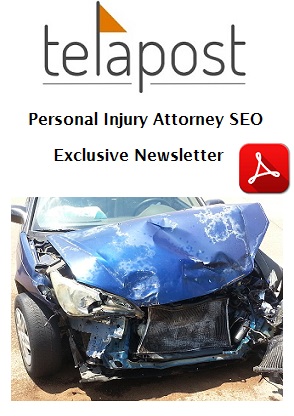 Would you like a newsletter crafted specifically to you about you and your competitors? If so just email me.
I work with some of the largest firms in the US. You can see the full story about all of my experience here on this page, personal injury attorney SEO.
I now bring you my exclusive newsletter, written once each month specifically to the clients who sign up for it.
This newsletter is only available to the first 10 attorneys who want to receive it. I currently have 7 available spots.
How do I get it?
This is an exceptional value to you as I spend thousands of hours each year digging through data wand watching the personal injury niche closely all over the USA & Australia.
Which attorney is getting the most links? Who is spamming? Did someone in LA just 301 an expired domain? Who just started creating content in your city?
If you EVER receive a single newsletter that you do not think was worth it I will send you a complete refund and remove you from my exclusive email list, so there is essentially zero risk.
This is not a ploy to sell you my personal injury attorney marketing services. I already have several awesome clients. The newsletter will serve up valuable information each and every time, guaranteed.
Why did I make this?
I have been creating various newsletters and marketing content since 1993. Upon the sale of one of my last companies in 2012, I was approached by a personal injury attorney who needed my assistance marketing his firm. The rest is history. These days, not a week goes by without an attorney asking me some sort of question about their Internet presence.
And
The newsletter is emailed to you directly by me in an individual email in PDF format for easy reading on the device of your choice. Each newsletter varies in size from 1 – 3 pages.