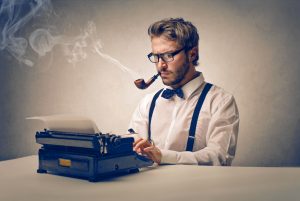 Note: July 1, 2020: We are not hiring. Indeed is advertising jobs which are already filled here. We have repeatedly asked them to stop stealing content from our website and misinforming job seekers. We may be hiring for an SEO position in a month or two, so feel free to check back, but be advised we are not hiring at this very second. Thank you.
We are seeking a full-time content writer to create legal content for client websites. The ideal candidate will creatively create content which compassionately covers sensitive topics and compels potential clients to take action (call). We cover injury law in several states as well as some bankruptcy, criminal defense, employment law and workers' compensation law.
A legal background is preferred but not required. If you're an ambitious, tech savvy and curious content writer willing to do the research required to create a helpful article which adds value the reader, that will work.
Duties will include:
Brainstorming content ideas
Researching content topics
Tracking and monitoring events related to content topics
Creating original website content
Editing website content
Posting content to websites
Updating organizational resources related to content development
Other digital marketing related tasks
Working Remotely:
This is a remote position.
We have an office which is available 24/7 as well, however, nobody has been there in about 6 weeks.
Please do NOT apply if you are unable to work from home. Working from home is very difficult without a dedicated space where you can work without distractions. This is a job which requires a great deal of focus. We're a small company – there are 4 of us total – if you're unable to focus it will become obvious pretty much immediately.
Normally, we would have you come in to the office for the first three weeks while you get started and then work remotely 2-3 days per week. However, due to the virus, that will not be happening at the moment.
This is a 9am – 5pm job.
You must be able to focus on your work regardless of where you do it. Some people need the interaction of people in an office. Please do NOT apply if you are unable to work from home. Previous experience working remotely is preferred.
Our office is located in downtown Pittsboro NC. When it is safe to congregate again, we usually meet up there once or twice per month.
Requirements:
Associate's Degree or Bachelor's Degree preferred and equivalent working experience is acceptable. English, Creative Writing and Journalism degrees are all helpful
Desire to create content on a daily basis
WordPress experience or ability to learn how to use the WordPress editor (an online content management platform similar to Word)
Ability to learn and retain information about several different types of client and legal information in different states
Ability to write about similar topics while creating unique content
Familiarity with Google Drive (Docs, Sheets, etc)
Ability to accept constructive criticism
We do have an NDA and a non-compete
Please add a quick cover letter with a few paragraphs about why you could be a good fit for this unique position and anything else that you'd like us to know about writing, law, working from home or yourself.
We offer:
Paid time off
Paid national holidays
Work from home
To Apply:
Email us at contact (at) telapost.com.