Today I was punching in a very random search and noticed the local pack down at the bottom of Google's search engine results page (SERP).
The local pack popped up underneath position #8, with 2 more organic listings underneath the pack.
I was able to duplicate this on mobile.
At this point in time I'm unsure of this being a quick test by Google, something gone wrong, or if this is now a permanent change. I can say that this is brand new.
Here is a screenshot: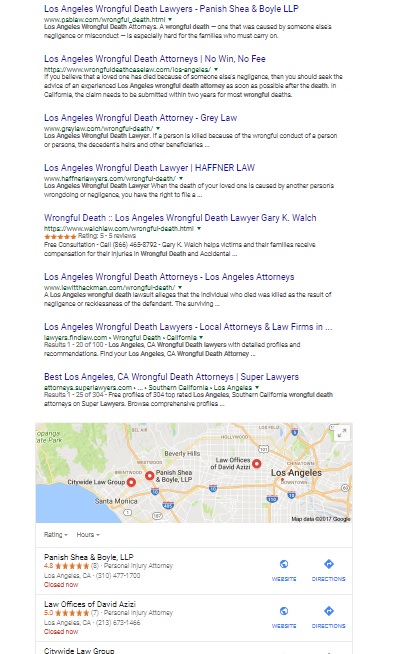 Have you seen this?
Have you seen the local pack appearing at the bottom of search result pages? If so, please feel free to comment below with your first sighting. I first saw it July 18, 2017, around 2:30AM.
I create content and do SEO for law firms, small businesses and companies worldwide. I have been generating traffic online since 1992. I have owned multiple successful companies. I'm an organic eater, nature lover and German Shepherd owner. Feel free to
contact me here
.